Getting Your Winnings Fast at an Online Sportsbook
We all want to get our winnings fast when we win our sports bets. The best online sportsbook ensure that happens.
Key Points
Sportsbooks that have been in business for at least 15 to 20 years can be trusted to deliver faster payouts
Faster payouts will depend upon the sportsbook and the method of payment chosen
It's the highlight of sports betting – winning! You place a wager and make a nice profit. With a nice win in your pocket, you'd like to add some coin to that pocket. You attempt to make a withdrawal from your sportsbook account. How quickly can you get your winnings?
These days with modern gambling software technology, there are some instances where you can receive a withdrawal relatively quickly. In order to get the quickest payouts, you are going to have to do some research and choose the right sportsbook.
Trusted Online Sportsbooks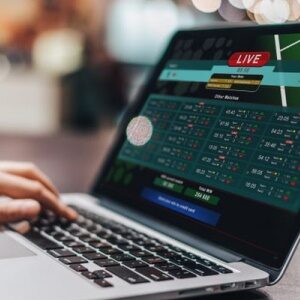 When you begin looking for a sportsbook, one of the key factors in deciding on whether or not to open an account is trust. Can you trust a given sportsbook to take care of your personal and financial information? Can you trust them to keep your information private?
One of the big issues is trusting that a sportsbook will pay you your winnings when you request them. Too often, you hear of stories where a sportsbook will hold a customer's payment or, sometimes, never pay it at all.
That is usually never an issue with online sportsbooks that have been in the industry for 15 to 20 years or more. An online sportsbook in this category haven't remained in the game by stiffing their customers. They have been around a long time because they take care of their customers and that includes prompt, reliable withdrawals.
Editor's Choice > How to Pick a Pay Per Head Sportsbook
Payment Methods
Bettors looking for quicker payouts have to be wary of the method of withdrawal that they choose. If you request any form of check, a cashier's check for example, you are going to be at the mercy of the mail system.
If a bettor can go to a physical sportsbook location, going to the cage for withdrawal is going to be a bit faster. In today's age of technology, more and more bettors are using online payment systems like PayPal, Neteller, Skrill, and others. While these payment systems are advanced, payment times vary. Pay per head services can also take care of some banking solutions for bookies.
Remember, once a bettor requests a payout there is some processing time. Neteller, in most instances, can still take up to days to receive payment. PayPal is typically among the quickest as payouts are usually made within an hour to 24 hours.
Our sportsbook reviews have a bunch of great options, go see for yourself.
Watch Out for Fees
With the rise of sports betting in the U.S. over the last few years, sportsbooks like FanDuel and DraftKings have been touted for their quick payouts. Many of these newer sportsbooks that are legal in the U.S. do payout relatively quickly.
The problem with these newer sportsbooks is not the speed of the payout.
It's the fees associated with the payout. Bettors will find that while they can get a payout within a day or so, they will also be charged a higher fee than many of the offshore bookmakers that have been around for 15 to 20 years or more.
Some of these newer sportsbooks might not even charge a transfer fee, but they will make up for the lack of such a fee by charging higher juice on individual bets.
The bottom line is this – be careful when choosing sportsbooks. When you want quick payouts, make sure you are working with a trusted sportsbook that actually guarantees faster payouts.
Before you leave, are you a bookie looking to bring your business to the next level? Take a look at PerHeadSportsbook.com for an affordable, quality alternative