Bookmakers Need to Start Thinking About Football Season
This is the time of year, before football season, that private bookmakers need to evaluate their current situation.
Key Points
– Bookmakers should analyze their current situation to make sure they are prepared to maximize the upcoming football season.
– If bookies are thinking of switching pay per head services, now is the time to do so.
Football Season Will Be Here Soon
When the summer hits the month of July, it's time for bookmakers to start thinking about football season. By the end of the month, all 32 NFL teams will be in training camp preparing for the upcoming season.
By the end of the first week of August, all 130 FBS programs will have also started their preparations for the new season.
Smart bookmakers will take the time to analyze and prepare for the upcoming season. To get the most out of the season and maximize profits, bookies need to start planning…now! Do you need the help of one of the best pay per head services?
Check Your Player Sheet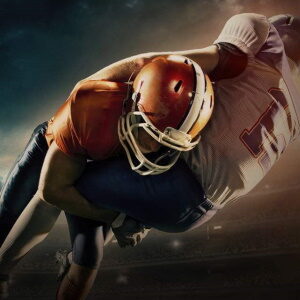 If you are an experienced bookie with a solid player sheet, you need to take a good long look at it. How did players bet last year? What types of incentives might they respond to this year?
Find ways to maximize what your existing players have to offer. Maybe you need to add a promotion or a contest that will entice these players to bet more and more often.
Check for what's missing on your player sheet – new bettors! Your offseason marketing plan should be ready to go full force in an effort to acquire new players. New players means more bets which translates into higher revenues and profits in the end.
The earlier you get going on this the better. Add new players to your player sheet before the season starts and reap the benefits throughout.
Check Your Offerings
If there is one thing to focus on to ensure you have a great football season, it's examining what you have to offer in terms of bets.
You will most certainly have the traditional moneyline, point spread, and totals bets; but in order to dominate the competition you will need a betting board full of options. From alternate lines and props bets to parlays and teasers, your sportsbook has to have all the options.
When bettors can't find the action they are searching for, they will go somewhere. To keep your players coming back each and every week, make sure you are offering as many bets as possible. This can also help attract new bettors who leave their current sportsbook in search of new action.
Are you finding your betting menu isn't adding up? Maybe it's time to change pay per head providers for football season.

Offer Live Betting This Football Season
The biggest trend right now in the sports betting industry is live betting. Bettors can sit and watch a game and place bets on it as it plays out.
Advances in internet technology as well as sportsbooks software have helped to create this revolution. It's a must-have for any bookie looking for success.
You simply have to offer live betting. If you don't, players will find another sportsbook that offers it.
Live betting provides a level of fun and excitement beyond that of pregame betting. Plus, bettors can use in-game bets to hedge against pregame wagers.
These days, it's also possible to stream games through a betting app allowing bettors to watch the games they are betting on. This is another feature that is a must-have. If you don't have live betting in place, make sure you do by the time the football season kicks off.
Incentives
This was mentioned briefly above. Bonuses and promotions are methods of attracting new customers as well as ways to keep existing bettors. Your sportsbook should have a generous welcome offer for new bettors. If not, make sure you have that in place before football season.
The other thing to look at prior to the season is all your promotions and incentives. If ever there was a time for a contest, it's football season. Bookies can do everything from a squares contest to a survivor pool.
Contests can offer prizes in the form of free bets or even sportsbook swag. As long as bettors feel like they are getting something and that they are appreciated, they will respond by playing. And entering a contest means your sportsbook is making more money.
Offer some great incentives and keep your existing players coming back and watch as new players keep signing up.
Pay Per Head for Football Season
If you are an existing bookie using a pay per head service, take some time to make sure your service is meeting your needs. It should be providing you everything we have mentioned here – full betting board, live betting platform, bonuses – and much more. Sportsbook software makes life easy for any private bookie.
If for any reason you feel the need to make a change, start the process immediately. You are going to want to test a new pay per head prior to using it. That takes time and you want to be up and running in full swing by the time of the kickoff of the college football and NFL seasons.