What is Sportsbook Software?
Sportsbook software is a bookie's best friend.
Key Points
– Sportsbook software allows anyone with interest the possibility of running their own sportsbook.
– The choice of sportsbook software is one of the most important for a prospective bookie.
Understanding Sportsbook Software
Sportsbook software makes it possible for virtually anyone to start and operate their own sportsbook from anywhere in the world.
Advances in technology and the rise in popularity of sports betting over the past decade have fueled a demand for sportsbook software. Turnkey solutions are available for those who have the desire to own and run a sportsbook. Bookmaking software services offer universal solutions.
Keys to Bookmaking Success
The key to success as a bookie in today's world is the software one uses. Gone are the days of the old-school, pen and paper bookie.
Today's bookie has a website, maybe even an app where his players go for all their betting needs. The decision of which sportsbook software to use is one of the biggest a bookie will make. It can be the difference between a successful operation and failure.
How Does Sportsbook Software Work?
Sportsbook software is provided by pay per head services. These services charge a per player, or per head, fee in exchange for a variety of products and services.
Pay per head companies offer turnkey solutions meaning it's basically plug and play for a sportsbook owner.
It all starts with the website. Most bookies are probably not webmasters, so they need someone to provide them with a fully functional website. That's part of what a pay per head service does.
The website is more than just a simple website too. It's where bettors go for all of their betting needs. They check odds and lines, place bets, and take care of all their financial transactions.
Bookies keep up with technology using pay per head services. They will help you keep pace with the big books.
Software Must-Haves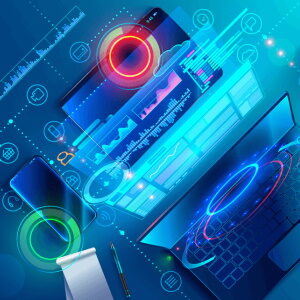 One of the first things bookies should look for in a sportsbook software provider is the betting offering. Bookies that offer a wide range of bets across a multitude of sports as well as props, specials, and futures are the ones that will cater to a larger betting audience.
In addition, the latest craze these days is live betting. Players can place bets while a game is being played. A pay per head service must provide a bookie with a live betting platform.
There are also other features like casino games and a racebook that many sportsbook gambling software providers include. These also help bookies reach more potential customers.
The software package must also provide an easy-to-use user interface. Players can navigate the website easily. Placing bets is so easy anybody can do it.
The same applies to the financial end of things. Deposits must be easy as well as withdrawals. These are all items handled via the sportsbook software. Any deficiencies in any one of these areas can make the difference between success and failure.
Choose Wisely When Picking a Pay Per Head Service
The bottom line is that bookies must choose wisely when searching for a sportsbook software provider.
The software is the key to running the business. Partnering with the right pay per head service can bring a bookie the profits he's been looking for. Make the choice wisely.