What Happens if Californians Approve 2 Bookie Initiatives?
Californians will answer two questions in November. The first one is, "Should sports betting be legalized?" Then the second question is, "Should sports betting be legalized?" The odds are high that two bookie initiatives will appear on the ballot, and they will have the same question.
The first measure is already qualified for the ballot. However, online bookie advocates expect the second one to become eligible soon.
According to bookie pay per head experts, the tribes support the California Sports Wagering Regulation and Unlawful Gambling Enforcement Act. It is the measure that is already qualified for the November ballot. Also, the measure would allow tribal casinos and horse race tracks to accept wagers on sports. It would also allow tribal casinos to offer dice games and roulette.
On the other hand, large sportsbook firms support the California Solutions to Homelessness and Mental Health Act. It would make online sports betting legal outside of tribal grounds. However, online sportsbook operators must partner with a tribe to qualify for a license.
Two Bookie Initiatives in California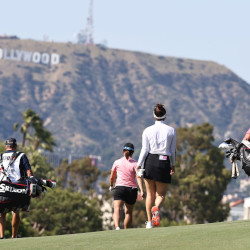 If Californians approve the two bookie initiatives, they can go into effect if they don't conflict with each other. If one passes, then there's no problem. However, if both measures pass and there's conflict, the measure with the higher number of yes votes will take effect.
According to the best sportsbook pay per head, the second measure doesn't conflict with the first. Thus, both initiatives could take effect. However, a gambling lawyer has another take on it.
If the tribal measure passes with a higher margin, lawyers for the tribes could argue in court that the measures conflict. They could try to stop the DraftKings and FanDuel-backed measure from taking effect. Thus, tribes would get the monopoly on sports betting in California.
Learn how PricePerPlayer.com can help you become a bookie today!