Getting Your Sportsbook Ready for March Madness
For the first time in history, the NCAA tournament was cancelled in 2020. That isn't going to happen again as the NCAA is doing everything it can to make sure the 2021 March Madness is played.
The entire tournament is going to be held in and around the city of Indianapolis, the host of this year's Final Four. All 67 games will be played in six different venues in or near the city. Bookies need to start preparations now to take advantage of one of the most-bet sports events in the world.
GET OFF THE SIDELINE AND INTO THE GAME WITH PAY PER HEAD BOOKIE SOFTWARE
Get in on the Action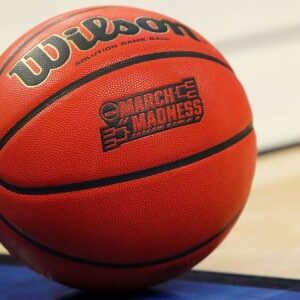 Bettors dropped roughly $500 million in legal bets at sportsbooks on the most recent NCAA tourney held in 2019. The American Gaming Association estimates that up to $10 billion could be bet – both legally and illegally – on this year's Big Dance.
Whatever the numbers, there is plenty of action for sportsbooks to get in on. Smart bookies have already begun planning and preparing for what could be a very prosperous spring.
Pay Per Head
The easiest way for bookies to really take advantage of March Madness is by partnering with a pay per head provider. A pay per head, or PPH, service provides a turnkey solution for bookies handling everything from administrative duties to customer service while the bookie works on growing the player sheet.
The best pay per head providers give bookies a world-class website, take care of deposits and payments, and essentially run the operation behind the scenes. In exchange for a weekly per head fee, a bookie can reap the benefits of all the action on March Madness 2021.
Related Link > Why Switching PPH Services Has Never Been So Easy
Odds to Win March Madness 2021
As the college basketball season nears its midpoint, bookies should be active in the futures market. Bettors and fans will be active in the odds to win the 2021 NCAA championship placing their bets now.
Gonzaga is the early favorite to win this year's tourney listed at +300 at several sportsbooks. Bettors looking for higher returns will place wagers on teams given worse odds to win. Bettors like blue blood programs like Duke, which is listed at +2000 or even Michigan State which is listed at +3500.
Regardless, it's important for bookies to have these odds available so their players can begin placing wagers.
Get even more information regarding this year's tournament by clicking an early look at March Madness 2021.
Sharp Lines, Odds
If you aren't using a pay per head service or need to switch providers, the time is now. You will find that the best pay per head services will offer sharp lines, which bettors love come tournament time.
March Madness is known for its upsets, especially those in the first weekend of play. In the 2019 NCAA tournament, three of the four No.12 seeds recorded upsets of the No. 5 seed. The same thing happened in the No. 7-No. 10 matchups. Three No. 10 seeds won first-round games.
With sharp lines and odds, your sportsbook will take in lots of action on this year's March Madness. Most of the action taken on the NCAA tournament is on point spreads, so it's important to have the best lines available to attract more wagers.
With football season coming to an end soon, it's imperative that bookies begin to prepare for March Madness 2021. Millions, and potentially billions, of dollars will be wagered on this year's NCAA tournament. Prepare now to make sure you get a piece of the action.