Why Switching PPH Services Has Never Been So Easy
If there is one thing that can catapult a bookie business to success, it is working with the right pay per head service. The provider of your bookmaking software can be the difference between making a comfortable living and going out of business.
If you're worried about ending up in that second category, there has never been a better time than now to switch bookie software companies. RDG Corp has been in the industry since its infancy in the 1990s.
IS IT TIME TO CHANGE PAY PER HEAD BOOKIE SERVICE PROVIDERS?
The driving characteristic of RDG Corp's business has been simply helping bookies be more efficient and, ultimately, more profitable. With an emphasis on groundbreaking technology, RDG Corp can help you do the same…and it's easy to switch.
A Turnkey Solution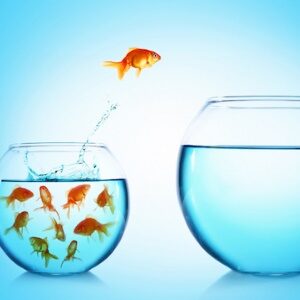 The typical business owner doesn't like change. It's often hard and frustrating to change anything in a business organization. RDG Corp makes switching PPH providers very easy by offering a turnkey solution for sportsbooks, racebooks, casinos, and generally any pay per head bookie needs.
Bookies simply turn their operation over to the professionals at RDG Corp, plug in, and almost immediately begin reaping the benefits of the industry leader.
Benefits of Switching
Because RDG Corp entered the industry when it was young, it has always been at the forefront of software and technology. The company is always a leader in upgrades to security as well as other industry-leading software features.
RDG Corp customers get to take advantage of the Auto Line Mover, which offers faster line updates. This feature keeps you ahead of any big line moves and helps to make sure your lines are sharp. Knowing this, your bettors will keep coming back to you.
Another huge benefit you and your customers can take immediate advantage of is the easy-to-use system of deposits and withdrawals. Players have a multitude of options to fund their accounts, including Bitcoin. All methods of deposit and withdrawal are safe and anonymous.
Must Read > Get Your Bookie Business Ready for the NCAAB Season
Switch Now or Miss Out
Making the switch to RDG Corp is really as simple as turning your old car key in and getting your new one when you buy a car. Once you have your new key, you're ready to go. If you don't take the new key, you miss out on using your new car or, in this case, RDG Corp.
If you have been thinking about it, it's time to change your bookie service provider now.
What you would miss is the world class customer service that is offered around the clock, 24 hours a day, seven days a week, every day of the year. A team of sports betting industry professionals are available to solve any issue that may arise.
The benefit of having this service is that it allows bookies to concentrate on growing their business instead of taking care of the mundane day-to-day issues of running a sportsbook. With many of the behind-the-scenes administrative tasks taken care of, bookies can use the extra time to build their customer base.
By increasing your player sheet, you will eventually reap the benefit of higher profits. That is the ultimate goal of both RDG Corp and the bookie.