Resuming Your Sportsbook During the Pandemic: What to Watch Out For
The sports industry has been shut down since mid-March. With your bookie business slowing down, or shifting to other ways to generate income, such as having your own online casino, getting your sportsbook up and running will be a priority now. Especially since a lot of professional sports leagues are slowly resuming their seasons. And with sports betting fans eager to see the odds, you need to make sure that you are on top of things when resuming your sportsbook during the pandemic. Here are things you should watch out for.
Resuming Your Sportsbook During the Pandemic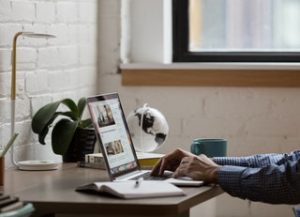 First off, is check out the new sports calendar. For instance, European soccer has been running since mid-May for some countries, while others will be back this June. In the US, sports leagues are little by little announcing their updated timelines. Even though your pay per head providers will be offering lines, it is still part of your job to monitor and check if these lines need adjusting as more developments are announced.
Second, is to check for any changes into the season. For example, a lot of sports leagues will be limiting their game venues to one location, or just a few. This means that certain home advantages will now be gone. How will this change the performance of the teams? What about the number of games? Will leagues be reducing the number of games? Or maybe they plan on changing some rules to help games finish quicker, or reduce physical contact between players, if possible? These simple things can affect how odds are set, and how wagers are placed. This is especially true for futures wagers.
What to Look Out For
The changes that will happen are many. Games will be played without fans watching live, schedules will be adjusted, rules will be changed. All these measures that will help sports adapt to the new normal will somehow affect the outcomes of games, which means that you need to keep an eye out for anything that can affect your odds. Providers like Discount Pay Per Head have software features that will help you do this easily.
Aside from venues and rules, also check rosters. There will be players who will choose to bow out to ensure their personal safety, as well as those around them. Some may not like the changes, and can negotiate to sit out the season. Some may be able to use their influence and choose their games even. In addition, coaches may choose to limit their rosters to ensure the health and safety of their team. This can change at any time, or at some point during the season as needed. Either way, you need to keep up with these changes to make sure that you are offering your players the best lines. More importantly, you need to make sure that you are offering lines that will allow you less risk, and the possibility of higher profits.