UK Sportsbook Enters US Market via Colorado Launch
A UK sportsbook enters US market as the SBK app launches in Colorado Thursday. The UK gambling firm partnered with Full House Resorts as it ventured into the US sports betting market. Smarkets betting exchange powers the SBK app.
The company promises excellent odds via the Smarkets exchange. Also, it has a user-friendly interface that includes a social network for the players. Bookie pay per head sources learned that Smarkets has been in the UK industry for ten years. Venturing in the US market is a significant milestone for the company.
Smarkets' mission is to be the top oddsmaker in the sports betting world. They are excited to give Americans the best odds generated by their gambling software. Also, the firm said they developed a player experience unmatched by big sportsbook companies.
UK Sportsbook Enters US Market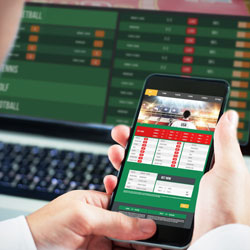 Smarkets had big plans for their US venture. The company even signed a deal with Full House even before the state legalized sports betting last year. It launched its sportsbook app in the UK last year as well.
After Colorado, Smarkets is planning to enter the Indiana sports betting industry. It is still part of their deal with Full House. Pay per head sportsbook sources learned that the company is planning to enter Indiana soon. However, it hasn't given out a concrete timeline for the plan.
The company will use the soft launch in Colorado to get feedback from players before making a more significant push in the state. The gambling firm uses its superior technology to bring better odds for players. Also, they are focusing on offering the best prices on the market.
Smarkets is not just concentrating in the UK and US markets. It recently got the approval from the Swedish gaming regulator to set up a betting exchange in Sweden.