North Carolina's Bill to Study Sports Betting is Signed
A lot of bookies have their sportsbook software all set up in anticipation of the top sports leagues new seasons for the year. The NFL 2019 season, for one, is barely starting, and the action on many a bookie pay per head's book is already high. Unfortunately, North Carolina will most likely not be able to join this season yet.
Governor Roy Cooper has recently signed a gambling study bill. It hardly does anything, but it does give the state more time to consider developing the gambling industry in the state. In this bill, the North Carolina Lottery Commission will hire a third-party to study gambling effects, as well as gambling options for the state.
North Carolina Bill Details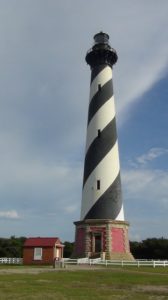 The bill will study the possibility of forming a new oversight gaming commission for the state. It will also consider online sports betting. The bill instructs the study of new options for sports betting, mobile and online wagers included. There are currently 13 US states that accept online sports betting. Out of the 13, 5 of them allow people to place wagers from anywhere within the state. This is, of course, no longer news to sportsbook PPH providers, as their software is accessible regardless of where you are.
They will also study other gambling options such as online poker, slots, and other casino games that one could regularly find on a sportsbook pay per head platform. Interestingly, North Carolina also does not have pari-mutuel horse tracks, as well as casinos. They do not have any land-based gaming facility, even card rooms. The only facilities they have are casinos on tribal land, as well as the state-run lottery.
This bill does not guarantee allowing sports betting in the state, that much is clear. While the casinos in tribal lands will not offer sports betting, it won't be as accessible to the general public as a bookie per head's sportsbook would.