Rhode Island Sports Betting Pushes Through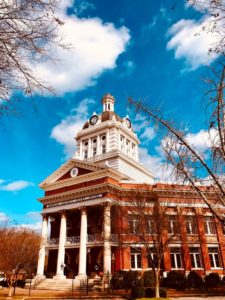 With sports betting becoming one of the rapidly growing market in the US, a lot of people are starting to learn more about it. Learning how to become a local bookie is relatively easy, especially with the use of a sports betting software. The potential to earn is high, having at least 3 major sports leagues to cover. Plus a scattering of huge sports events from golf, tennis, soccer, boxing, and more. Rhode Island was one of the first states to pass legislation to open their local markets to gambling.
It is the 8th state to take in a sports wager. It passed relatively quick, and without much debate unlike other states. They also took the time to study sports betting and ensure that their policies will be beneficial to all. It was not until 6 months after the legalization that they were able to allow sportsbooks to take wagers. So, what happened?
Rhode Island Sports Betting
One of the key criticisms of Rhode Island's gambling industry, would be the steep taxes imposed. The wagering options were limited as well. Which, of course, made it harder for sportsbooks to generate good revenue. It pales in comparison to sportsbook pay per head providers. In fact, the tax rate was so high, only one sportsbook was willing to register and operate within the state. And since revenue was short of what was expected, oversight committee State Lottery allowed operators to open online and mobile wagers.
But that is the least of their problems. Daniel Harrop and his team has filed a case stating that the bill allowing sports betting is in violation of the state's constitution since they would need a voter referendum to approve any new form of gambling. Unfortunately for Harrop, he is not really directly affected, and has no stake in the issue, so Judge Brian Stern ruled in favor of the defendants, and dismissed the case. This was a temporary victory, since technically anyone who is affected by this can file a case and can affect the authority of the state to allow for sports betting.