Bookie Ready for Bruins vs Blues in Stanley Cup Finals
The Stanley Cup finals will be the Bruins vs Blues. The two teams last played against each other for the NHL title in 1970. Many fans thought St. Louis will not make it this year because they had the worst record in the league on January 3.
The Blues joined the NHL in 1967. Three years later, they appeared in their first and only Stanley Cup Finals. They faced the Boston Bruins led by legendary defenseman Bobby Orr. The Bruins won the series with a sweep.
It was during the game four of the 1970 Bruins vs Blues series when sports reporters named Orr the Flying Orr. In the opening seconds of the overtime, a Blues defenseman tripped Orr as he scored a goal while flying. In fact, the photo was the most iconic image in NHL history.
Bruins vs Blues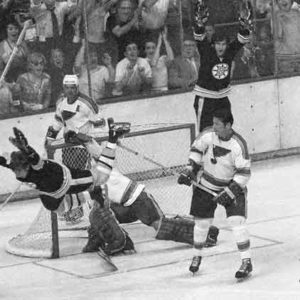 The St. Louis Blues wants to win their first Stanley Cup for the franchise. They won the western conference finals by winning against the San Jose Sharks in game six. As a result, they will face the Bruins in the Stanley Cup championship.
There are several interesting stories about the Bruins vs Blues series, as reported by pay per head experts. The first one is Boston's David Backes who is looking for his first Stanley Cup title after being the star of the Blues for more than a decade.
Backes used to be popular among fans in St. Louis. However, he had difficulties keeping up with the younger players after moving to Boston. Things changed this year as he played a pivotal role in the Bruins' run in the playoffs according to stats accumulated by a gambling software.
According to a pay per head bookie, the Blues are the underdog in the finals. In fact, they were underdogs throughout the season. They were in the last place in January but managed to revive their season after replacing their coach. Now they have the chance to win it all.