Bookie Services in a Nutshell
Bookie services are a must for any bookmaker looking to start an online sportsbook.
Key Points
The modern bookie provides things like setting odds, taking bets, and more and does so online these days.
Pay per head software companies allow bookies to provide their services online.
Have you ever wondered what a bookie does? What services does a bookie provide? Your bookie actually does a lot more than you might think.
With today's modern technology, bookies have more assistance than ever. Still, they must take care of a number of services in order to keep their customers coming back. They also have to win over new customers as well.
So, what exactly does a bookie do? Here's a look at PPH bookie services in a nutshell.
What Are Bookie Services?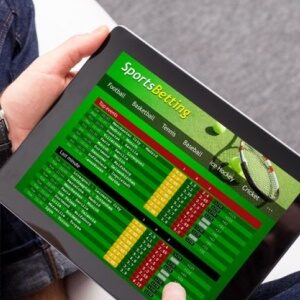 If you didn't already know, a bookmaker, aka bookie, refers to a person or an organization responsible for setting odds for events, accepting and placing bets, and collecting and paying out winnings to bettors.
Today's modern bookie does his business online with online iGaming Platform. Bettors are able to access odds and their betting accounts where they can place their bets. The bookie makes money by charging a fee, often called juice or vig, on each bet that is made.
Editor's Choice > Get Your Winnings Fast at an Online Sportsbook
Betting Markets & Odds
Bookies can reach more potential customers by carrying a variety of betting markets. Some bettors like the major sports – football and basketball, for example – while others may prefer European soccer or even Russian hockey.
In each of these markets, bookies must provide accurate odds in an effort to bring in equal amounts of action on both sides of the bet. Today's smarter bookmakers will partner with a Pay Per Head service which takes care of setting all odds.
Having strong lines and odds as well as a number of different betting markets allows bookies to bring in more customers and hold on to the ones they already have.

Banking Transactions & Bookie Services
Bookies are responsible for taking bets as well as paying out winnings on any successful bet. Before the computer age, that meant physically tracking down customers for payouts and also collecting payments.
With today's technology, bookmakers have become more savvy and have enlisted the assistance of services that allow them to collect and pay out bettors via the internet. These days, the bookie no longer has to have his hand directly in the financial transactions of his operation.
The Pay Per Head Explosion
Most bookies now provide their services online. Their customers can access their betting accounts via a mobile website or app and take care of all of their betting needs. Bettors can fund their accounts, collect withdrawals, search for odds, and more all from the comforts of home.
The bookies can focus more on growing his operation instead of all the administrative tasks that need done. This has been made possible by pay per head software providers. Pay per head companies provide bookies with a fully functional website complete with everything needed to start a sportsbook.
The software is essentially plug-and-play and agents can be up and running in a matter of hours. Bookies still provide the same services – providing odds, taking bets, making payouts, etc. – but they do so through automated business.
Is your bookie business suffering now that football season is over? Check out our recent article, top hockey pay per head services. You'll be glad you did.