Roger Federer Wants Tokyo Olympics Organizers to Decide Now
Tennis superstar Roger Federer wants Tokyo Olympics organizers to provide a decision as soon as possible. Federer is still undecided on whether he would compete in the Olympics or not.
Organizers rescheduled the Summer Games to July 23 to August 8 due to the pandemic. However, Japan is suffering from a surge of cases. As a result, the country placed Tokyo in a state of emergency until the end of May.
According to sports betting software reports, Federer doesn't know what to think about the Olympics. He said he would love to represent Switzerland and win a medal for his country. However, he would understand if the organizers would cancel the Games.
Roger Federer Wants Tokyo Olympics Organizers to End Uncertainty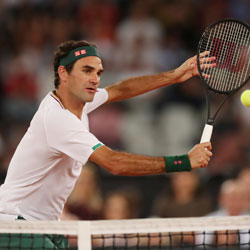 Federer wants to know if the Olympics is going to happen or not. He knows that it is a fluid situation, and athletes can decide if they're going to go or not. However, he is undecided and is waiting for the organizers to decide before he makes his.
According to bookie PPH sources, there's a petition to cancel the Olympics. Thus, there are questions on whether the Summer Games should take place. Serena Williams and Rafael Nadal are unsure if they are going to Tokyo for the Olympics.
Even Japanese tennis players are voicing their concerns about the Olympic games. According to SportsbookPayPerHead.com reports, Kei Nishikori and Naomi Osaka said that holding the Olympics would have risks. Thus, the organizers need to be careful with their decision.
Federer already had the vaccine from Pfizer. He said that he needed it with all the travels he is doing. The tennis superstar will be at the Geneva Open next week. It would be his second tennis tournament after a year out of competition due to a knee injury.
Start a sportsbook with PricePerPlayer.com today!