Is Your PPH Ready for Super Bowl LV
Super Bowl LV is just around the corner and with it the roughly $7 to $8 billion that will be wagered on it. Is your pay per head ready for it?
The total wagered on last year's Super Bowl was over $7 billion and many bookies can use the event to get back on track for the year. With proper planning and preparation, the Super Bowl can significantly increase your revenue.
MAKE THE MOST OF THE 2021 NFL POSTSEASON WITH PAY PER HEAD BOOKIE SERVICES
Plan Ahead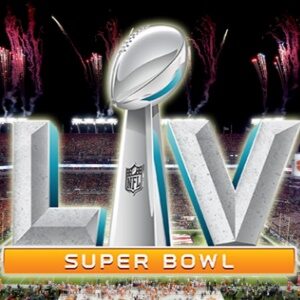 Your PPH should offer you the opportunity to do a couple things. One is to customize your betting board. With just one game on the board, bookies need to offer a wide range of profitable bets to enhance their overall position on the game.
The public tends to like favorites and overs. With a lot of action on the favorite, it can become quite tricky managing line movements. Adding a wide variety of betting options is the perfect way to balance your position and increase revenue for Super Bowl LV.
Bettors love Super Bowl prop bets. Pay per head software solutions normally allow you to create your own customized props for your betting board. Bookies can customize these bets in a way that fits their business model and, ultimately, brings in more revenue and higher profits.
Must Read > Getting Your Sportsbook Ready for March Madness
Marketing
Part of the planning should be marketing. There are all sorts of ways to entice existing customers to wager more on the Super Bowl betting. There are also plenty of methods that can be used to bring in new customers.
Promote contests like Super Bowl squares for your new or existing customers. Offer winnings in free plays. You can also offer free plays or deposit matches for new customers that make a deposit and wager on the big game.
Marketing via social media and other platforms should have already been in place and it can continue right up until game time.
Free Trial
Many pay per head services will allow prospective bookies to try out their services for a period of time to see if they like it. If your current PPH is not giving you what you want, you could always switch to another provider and try it out for a few weeks.
With the Super Bowl being the most-bet sporting event in the U.S., you will get a great feel for how it operates. Switching PPH services is usually pretty seamless and easy to do.
Some companies may even offer reduced rates through the Super Bowl. Bookies can take advantage of that as well. You can save a few bucks while trying out a new service for a few weeks.
A Big 2021
With 2020 behind us, getting off to a big start in 2021 is important for bookies. Making sure you are prepared for Super Bowl LV is a way to ensure that 2021 will be much better than 2020.
With likely $7 to $8 billion to be wagered on this year's game, getting a slice of that pie can start a bookie off right in 2021.