AcePerHead.com Sportsbook Pay Per Head Review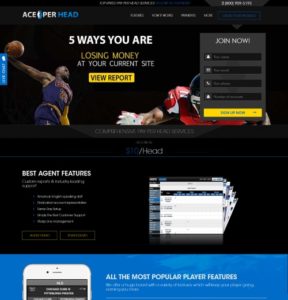 When it comes to having a perfect sportsbook pay per head provider, AcePerHead.com is not who we are talking about. But then again, this is what you would expect from being an offshoot of AceSportsbook.com. It takes a sportsbook operator of this caliber to give players and an operator such an awful service. In our AcePerHead.com Sportsbook Pay Per Head Review, we will go over the pros and cons of using this PPH provider.
Keep in mind that even though they say they have been in business since 1998, their website has only been live since 2012. In addition, AceSportsbook.com has only been around since the year 2000.
ACEPERHEAD.COM RATING DETAILS
---
Agent Interface Rating:

6.0 out of 10

Player Betting Platform Rating:

7.0 ou7 of 10

Cost of PPH Rating:

7.5 out of 10

Reporting:

7.0 out of 10

Customer Service:

3 out of 10
TOTAL RATING: 6.1 out of 10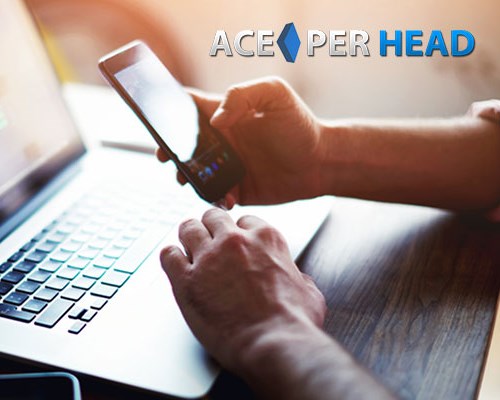 INFORMATION ABOUT ACEPERHEAD.COM PAY PER HEAD SERVICES
General Information
Inception: 1998
Software: RDG
Price: Starts at $10 per player
Contact: Live Chat or info@aceperhead.com
Website: www.aceperhead.com
Location: Costa Rica

Private Toll-Free Number Available: yes
Account-to-Account Transfer: Yes
Private Website: Yes
Current Promotion: 6 Week Free Trial
Types of Gambling Available
Sports Betting: yes
Live In-Game Betting: yes
Online Casino: Yes,
Racebook: yes
Live Casino: yes
Poker Room: no
Mobile Platform Available: Yes
Online Wagering Available: yes
Telephone Wagering Available: Yes
Private Toll-Toll Free Number: Yes
Player Bonuses Available: Yes
The ACEPERHEAD.COM Registration Process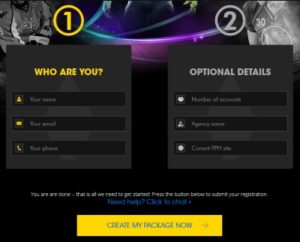 The registration process for opening a Bookie Pay Per Head account is not instantaneous.  First you need to fill out the registration form which does ask for personal information.  We have used other services that did not require such information and liked those better but what can you do.
We received an email an hour later from our own account representative who asked us to contact him. Our account representative was very rude and uninformed about the product but also about the gambling industry. He had a lot of bad ideas and was very condescending.
Since we did not have any players to transfer, the conversation turned to simply what we wanted for our website.  From website design, player limits and what we wanted to offer our players in terms of games and betting options.
Last, we had to leave a deposit to start our account with a personalized website.  They did not have as many banking options as we had hoped for but adequate to pay them.  They offer the following options: Vanilla Gift Card, Ethereum, Litecoin, netSpend and person-to-person.
ACEPERHEAD.com Sportsbook Pay Per Head Review
AcePerHead.com claims to have an excellent PPH service for the serious sports betting operator. We were amazed that as a new client with less than 15 players, we received out own dedicate account representative.  It's just too bad that the service was not very good.
On the plus side, part of the $10 per player includes your own personalized website. Extra points for AcePerHead.com because pretty much everything they have is customizable to suit your needs and preferences.
ACEPERHEAD.com Player and Agent Software Review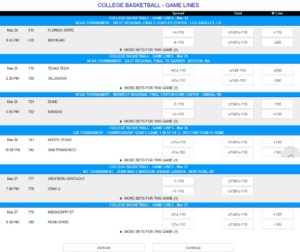 The serious sports bettor will not be impressed when they use the AcePerHead.com betting platform.  It is easy to navigate and place a bet since they use the usual player interface. In addition, they did spent time making the gambling platform pleasing to the eye at least.
For the sportsbook operator, they have a clean design that is easy to use.  We were surprised at how easy it was to manage your players from enabling access to setting wagering limits.  Accessing player report and overall sportsbook reports is easy if you spend the time looking for them on the menu.  In addition, they have a "Player Chat" feature which is a great tool to have.  It even keeps track of chat history which we have never seen with other PPH providers.
Our Opinion and Recommendation
Overall, we think their Sportsbook Pay Per Head service is ok and nothing special.  The main complaint we had was their customer service and the software being average. The other complaint we had was the registration process which is tedious and required us to call them.
Anyone who is serious about opening an online sportsbook needs to seriously consider using another service.
Ace Per Head
Average rating:
6 reviews
Jan 14, 2020
Could have been better
For the money, I was expecting Ace Per Head to provide everything I need to run a decent sportsbook. However, I experienced some issues, and their customer service staff can't do anything to resolve it.
Dec 2, 2019
Old
Do they even bother updating their site from time to time? Not happy with a service that does not adapt to the times.
Sep 16, 2019
Not Really
Not really a good site to recommend. They do help you get the job done but just barely. I've seen better sites so I just switched back to my old pay per head.
Apr 8, 2019
Average
They're an okay pay per head. You really won't know how good a site is unless you compare them to others. It's how I found out to switch to another and then I knew I could do better.
Feb 12, 2019
disappointing experience
I used their service a few years ago when I started being a bookie on the internet. at the time, they had a pretty decent service but I stopped using them a year ago because their platform did not get any better and started experiencing a lot of downtime right before game time. lost a lot of my guys over it and when I asked them about it, they gave me lame excuses. So it was pointless for me to stay with them and paying premium prices for a service that was not reliable.
Feb 9, 2019
Nope
customer service sucks! could not understand what i wanted. took my business somewhere else.