MLB Betting: 2015 MLB All-Star Game History
While most sports bettors tend to view all-star games as poor wagering opportunities, the MLB All-Star game has been extremely streaky, with those paying attention cleaning up at the online sportsbooks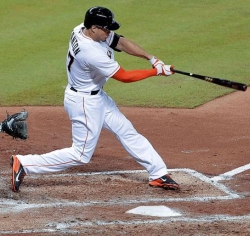 .
Starting in 1963, the National League completely dominated the American League, winning 19 times in 20 chances. That included an 11-game winning streak from 1972 through 1982.  During these games, only three of those 11 victories came by a single run.
The tides started to turn in the mid-80's, and then the American League went on a crazy run. Starting in 1997, the AL won 12 consecutive All-Star games (not including the infamous 7-7 tie when the teams ran out of pitchers).
This decade has seen a more even matchup, with the NL taking three straight games from 2010 through 2012, and the American League winning the next two, including last year's 5-3 victory at Target Field.
Overall, the NL owns a 43-30 edge in the All-Star game.  However, recent results have the AL with all the momentum with 14-3-1 winning run.
2015 MLB All-Star Game
The All-Star game will take place in National League ballpark as the Cincinnati Reds play host on July 14th. The sportsbooks haven't yet released a line on the game, but look for the moneyline option for the winning side. In addition, be on the lookout for a number of prop bets including MVP.
Remember, All-Star rules dictate that a designated hitter will be used.  This is regardless of the home ball park the game in being played in. Even though the All Star Game will be played in a National League park, the designated hitter will be used. Also, the winner of the game will have their representative in the World Series own home field advantage.  This is a rule has been in place since 2003.
Of course, there's more than just the All-Star game to wager on, with the home run derby and other betting events on display – check out the online sportsbooks odds from the top sportsbook pay per head to see what wagering options are available this week!