Kiosk Sports Betting in Ohio Grows with Almost 900 Locations
Kiosks sports betting in Ohio continued its upward trend with almost 900 kiosks. According to sportsbook PPH sources, there were 79 new locations in February, with 722 booths launched in January.
The Ohio Lottery Commission stated sports betting kiosks got around $980,000 wagers in February. It was an increase of nearly $123,000 compared to the previous month. In addition, players won $910,000, an increase of 26 percent from January's winnings.
Sportsbook pay per head providers attributed the payout increase to the new kiosks. Also, sportsbooks improved their operations. Sports betting kiosk operators upgraded their technology to solve some problems at kiosks.
Kiosk Sports Betting in Ohio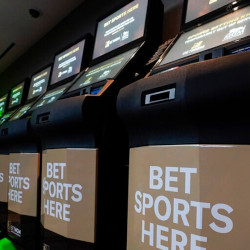 The number of SportsBet host sites was 728, and the total monthly wagers were the highest at $610,650. Nearly all the 899 permitted sites were operational as of mid-March.
Those in the know anticipate no slowdown in activity over the next few months. More than 1,100 Ohio companies have been permitted to house sports betting kiosks by the state's Casino Control Commission. Revenue will increase as more businesses are granted permission to operate.
Revenue dropped as the ratio of bets to wins increased. From January to February, overall income dropped by roughly 54 percent, from $116,040 to $62,146. Less money was brought in by the Ohio Lottery ($13,184) and the kiosk hosts ($48,332) in the state.
After March Madness, you can bet on various sports, including eSports. If you are unfamiliar with eSports, there are many eSports betting tutorials to help you understand the basics.
Start a bookie business 9DollarPerHead.com today!

Sportsbook Pay Per Head Providers
Average rating:
0 reviews