The Right PayPerHead for You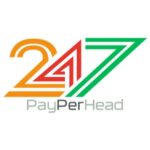 Finding the Right PayPerHead is Essential
Finding the right PayPerHead will be the most important thing you do for the future of your business. If you are a local bookie then you must find what works, you must find a way to attract new clients as well as ways to keep the ones you have. Back in the 'good old days of bookmaking, the process was simple.
Find people that want to gamble on sports and let them know you will take their action. If you were honest and paid them when they beat you, then you gained a client, and you gained that client's word of mouth. Unfortunately, the good old days are simply that 'old'.
Clients are no longer loyal simply because you are honest and because you are all they know. Clients go where the action is 24/7 and they want what the big boys of the online gaming world are selling. You don't have it and as a result, you are losing business. You must stop the bleeding.
What is a PPH?
'PPH' means 'pay per head'. This is a software program for local bookmakers just like yourself. The software has been developed by gaming professionals and experienced sportsbook owners. More than 20-years ago, several sportsbook owners put their heads together and came up with the idea. PPH software is the bookie, it does your job for you. This software gives you a complete sportsbook, casino, and racebook all in one great package.
A More Clear Picture…
The PPH concept is what you will see if you do a Google search for "online sportsbooks". Take a moment – no, really, take a moment right now and do a Google search. What do you see? You see any number of wildly famous and popular online sportsbooks. Pick one, now peruse their website. You probably don't have to do this because you are already familiar with what the most popular online sportsbooks look like. If you are a bookie now, then you have most likely been a gambler at some point in your life. You know what a great sportsbook looks like, how it is formatted, set up, and basically how they operate. What you see right there is exactly what the PPH is offering you. The PPH providers have the technology and they have put together the best user interface that makes operating an online sportsbook easy. Now, you can be one of the big boys that you just Googled.
How Can You Get a PPH…
Not so long ago, the task of finding an affordable PPH was nonexistent. Not only were they not affordable, but they were not worth using because they were complicated and not user-friendly. Those days are in the past and now what you get is state-of-the-art and at a great price point. For around $10 per head, per week, you get the best software in the gaming industry, and you get a free, custom-built website that includes the state-of-the-art sportsbook, a world-class racebook, and a Las Vegas-style virtual casino.
The best PPH Software guys will build your website for free, and you will be operational in a day or two. There is no upfront cost, no hidden charges, and your players will love betting with you on a 24/7 basis. They will also love the endless options in sporting events, the competitive lines, and odds, the racebook that features more than 75-tracks from across North America and around the world, as well as a virtual casino that offers live dealers, the hottest slots, and all of your client's favorite table games.
There isn't a better time than right now (2021) to leap into the online gaming world. Your clients want more than you can give them as a local bookie, they want more sports, and they want more betting options. They also want the sharpest lines and odds.
Don't ever let players tell you they don't gamble in the casino, that's a lie! They will love your casino and you will earn a small fortune. They will also love the racebook, and most of all they will love having the ability to gamble when they want to gamble. Call Payperhead247 today and get started tomorrow for free.