Importance of Public Relations to Bookie Business
Public relations or PR is guiding and managing perceptions of the sportsbook to attract new players. Also, you can use it to develop loyalty among existing customers. One of the secrets to becoming a bookie is knowing the importance of public relations to your sportsbook.
A well-planned public relations strategy is a powerful tool for the sportsbook. Unlike advertising and marketing, PR leverages free communication channels, such as regional and local media, internet, customer relationships, and business networks.
PR earns you more credibility than paid marketing campaigns. Also, a third party produces the result. It involves communicating with target players to increase awareness of your brand. Also, you manage the sportsbook's reputation by developing relationships with players.
Importance of Public Relations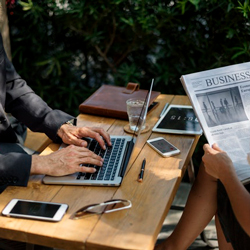 While marketing focuses on promoting the sportsbook, public relations focus on promoting attitudes and awareness. Our how to be a bookie guide will teach ways to apply the right PR tools.
Before choosing the PR tool, you should first set clear goals. Also, it would help if you understand your target players. When deciding on PR goals, you should answer several questions. What do you want to be famous for? What qualifications will attract new players to you? Is becoming a bookie a good idea? Make sure you state what you want to achieve and set tangible goals.
The next step is to develop statements that would answer the who, where, why, when, and what of your sportsbook. The statements are known as key messages. Also, you can use them as part of your PR materials to feature your unique selling proposition.
Like other marketing strategies, you need to set a budget for the PR campaign. If you have money to spare, you can hire a PR agency to handle public relations activities for you. If you choose to do it yourself, you should consider the budget for promo items, sponsorships, events, brochures, and other PR tools.
As you can see, PR is vital to a bookie business. Having positive PR with potential players can help your sportsbook grow over time.
Sign up with the best sports betting software today!