Louisiana Sports Betting Will Not Happen in 2021
Voters in parishes that supported Louisiana sports betting might need to wait until 2022 to wager on sports in the state. 55 out of 64 parishes voted in favor of legalizing sports betting. Lawmakers would use the upcoming session to create a sports betting framework and tax rates.
After lawmakers passed a plan, the Louisiana Gaming Control Board will develop the rules and regulations for players and sportsbook operators. The board expects the regulations to be similar to fantasy sports wagering.
The State Police's gaming enforcement division will also start taking applications from fantasy sports companies on February 20. It took Louisiana almost three years to create rules for fantasy sports. In 2020, the gaming board said that the industry would have an eight percent tax.
Louisiana Sports Betting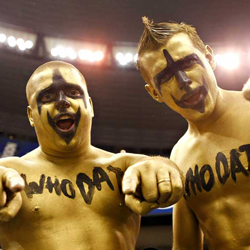 Thus, people who want to be a bookie in Louisiana should expect the market to launch by 2022. However, some live betting platform companies estimated the market to launch in 2023 or 2024.
Lawmakers promised to fast track the process of creating rules. Senator Ronnie Johns said that his colleague would have a plan ready before the Legislature convenes in April. Johns was the sponsor of the sports betting bill.
The best sportsbook pay per head said that there are many ongoing discussions among lawmakers. However, they expect all parties to agree on a final proposal by April.
Louisiana is struggling with its finances due to the pandemic. Sports betting could provide additional income to the state to bridge the budget deficit. According to the 2018 estimate, fantasy sports wagering will bring $375,0000 in the first year. Sports betting could earn more for the state.
One key argument that lawmakers need to discuss is whether to allow online sports betting. If lawmakers allow online wagering, sportsbooks need to set up geolocation borders to ensure apps are used within allowed parishes.
Sign up with the best sports betting software today!