Australian Online Gambling Skyrockets during Coronavirus Pandemic
Gambling is a popular activity in Australia. Eighty percent of adults in the county engage in some type of gambling activity. Case in point, the country has the highest gambling rate in the world. Due to the coronavirus lockdown, Australian online gambling skyrocketed because casinos and other gambling centers were closed.
According to sportsbook pay per head reports, money spent on gambling sites increased by 67 percent in the last couple of weeks. Also, Google searches for online poker, and online casino Australia surged four times since the nationwide lockdown. The highest spike occurred on March 22, which was the day of the declaration of the lockdown.
Regulated online poker sites are illegal in Australia since 2017. However, people who want to play poker found alternate ways, such as playing in unregulated sites. In 2001, the Australian Commonwealth Parliament passed the Interactive Gambling Act. It punished online gambling operators who offer real-money gambling to Australians. However, the act didn't help stop Australians' obsession with gambling.
Australian Online Gambling Trend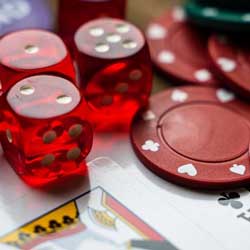 Australian Internet Service Providers began controlling their customers' access to online gambling sites in 2019. Also, the Australian Communications and Media Authority planned to suspend the access of some offshore gambling sites in the country.
Based on pay per head reviews and news sites, the ACMA asked ISPs to block gambling sites violating the Interactive Gambling Act. Also, they want to educate the public to deter them from using illegal websites.
According to a sports betting software provider, the States control the gambling policy in the country instead of the Commonwealth. However, the latter intervened from time to time when the situation got out of hand.
The Office of Responsible Gambling in New South Wales asked consumers not to access unregulated offshore gambling sites. They said that it is unsafe to use unlicensed gambling sites because they cheat and defraud their players.