NJ and PA Casinos Lose $274 Million in March
Online gambling improved during the coronavirus pandemic. However, that's not enough to fund state coffers. Even in states with lax online gambling rules, revenues dropped by hundreds of millions. NJ and PA casinos lost $274 million in March alone.
The temporary closure of land-based casinos had a massive effect on gambling tax revenue. New Jersey, Delaware, and Pennsylvania allow full online casino gaming that includes roulette, slots, and poker. However, online casino revenue is not enough to keep the casinos afloat.
Nevada allows online poker but bans other online casino games. As casinos shut down across the nation, gamblers turn to their online counterpart. Despite the high revenue from online gambling, it is not enough to offset the huge losses from physical casinos.
NJ and PA Casinos Revenues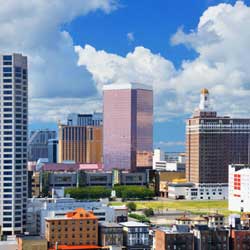 In Pennsylvania, gambling revenues dropped to $153 million in March from $304 million in February. All 12 casinos in the state are closed since March 16, according to the best pay per head bookie.
In New Jersey, gambling revenues losses are $124 million from February to March. That's a total of $274 million losses in 16 days of casino closures in two states. According to gambling software providers, the total amount will go up once Delaware releases its gambling revenue report later this month.
The losses came in the time when online gaming in Delaware increased 58 percent. Even though there's an increase in online gaming activities, it was not enough to avoid dropping into the red.
Pennsylvania was hit the worst among states. The tax rate for slots is 54 percent, and table games are at 16 percent. New Jersey taxes both at 8 percent. As a result, tax revenues in PA dropped to $62 million in March from $124 million in February.
Despite the bleak forecast, you can still open a bookie website. Although there's a lack of sports events, you can accept wagers on esports and other unpopular sporting options, such as table tennis.