NetGame Gambling Software Review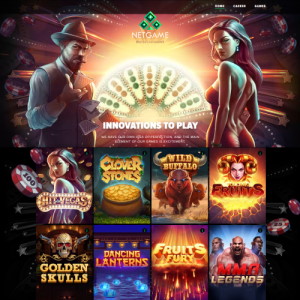 NetGame Entertainment is a newcomer to the online casino software  industry but with a lot of experience. This is because they began as a land-based casino software company and have branched out into a full online casino game provider. Our NetGame Entertainment Gambling Software Review will give you the pros and cons of using this gambling software company.
NetGame Entertainment creates lab-approved HTML5 slots that attract a player's attention with its rich brick and mortar themes, the real thrill of the real casino atmosphere and tons of engaging features. Being a new brand on the igaming market these guys has more than 7 years of experience in land-based retail sector and it allows them to create a top-notch quality slots today!
INFORMATION ABOUT NETGAME ENTERTAINMENT
Services and Products
Online Casino Games Provider
HTML 5 Rich Games
Engaging Features for Players
Numerous Bonus Features
More Entertaiment Value
Mobile Solution
NetGame Entertainment Gambling Software Review
Let' be honest, the last time DGS updated their website Bitcoin was not around. We are not joking; their website went online in 2003 and has not been upgraded since then. However, this does not mean that their software has not been updated on a regular basis.
The advantage of using the DGS Sportsbook software is that they have a lot of experience installing their software. This means that when you decide to purchase or lease their gambling platform, the installation will be fast and efficient. In addition, they have an excellent IT and Customer Service staff that is always on hand to help out.
Games Portfolio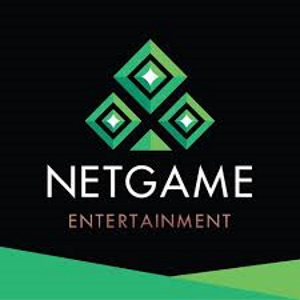 The portfolio includes the next popular titles as Golden Skulls, Magic Dragons, Diamond Shot, Magic Tree, Jungle 2, Hit in Vegas and others. The new games releases are coming during January 2020 – MMA Legends, Luxor Relics, Zen Zen Cash, Dancing Lanterns.
The slots engage players with its rich graphics, the real thrill of the casino atmosphere and numerous bonus features.
All the slots are diverse and the player will never have a feeling he is constantly playing the same slot with just different titles and game symbols. Thus, their online casino games portfolio is a great addition to any sports betting software platform or sportsbook
Our Opinion and Recommendation
We have to agree with some gambling reviews that NetGame create slots, competitive on the igaming market, with its` interesting gameplay, sleek graphics and bonuses to add something truly special to each different game.
If you are looking for a top PPH service, take a look at our List of the best Sportsbook Pay Per Head providers. These are the Highest rated services according to our Sportsbook Pay Per Head Reviews.