Pay Per Head News: Washington Wants a No-Play List for Gambling Addicts
Lawmakers in Washington want to increase the state's efforts in addressing gambling addiction. They want to make sure there are resources available for gambling addicts. In fact, Governor Inslee signed a bill to help protect people suffering from gambling problems.
Representative Shelly Kloba sponsored the bill that will allow the state to create a no-play list. It will allow problem gamblers to block themselves from any betting activities in the state. Kloba told gambling news outlets that it will start with the state lottery system and card rooms.
According to the new law, the Washington State Gambling Commission will create rules to develop a no-play list by June 2021. A person who is part of the list can't withdraw winnings from a casino or any gambling venue in the state. Unfortunately, pay per head sportsbook is still not legal in the state.
Initiatives for Gambling Addicts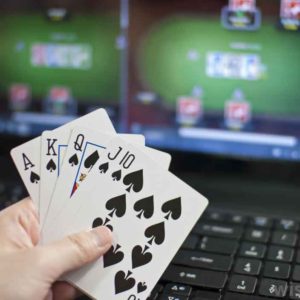 The no-play list will help gambling addicts exclude themselves from betting. Although tribal casinos have their own rules, they can opt into the initiative. The Lottery Commission will create separate rules for casinos and card rooms. However, the list will be available in state offices where people can claim prizes worth at least $600.
The new law came after a study found out gambling disorder is a growing social problem in the state. At present, the current funding for treatment and prevention for gambling issues is not enough. Preventing the problem from spreading is not as easy as to manage bookie pay per head.
Lawmakers want to curb the problem before it becomes a big issue. In fact, the state earns billions of dollars from gambling. However, it is not doing enough to prevent gambling addiction.
At present, Washington's budget included $100,000 for Problem Gambling Task Force under the supervision of the Health Care Authority. Its roles are to research the need for services, what the state needs to do to solve the issue, and how effective are the initiatives of the state.