BookieVault.com Sportsbook Pay Per Head Review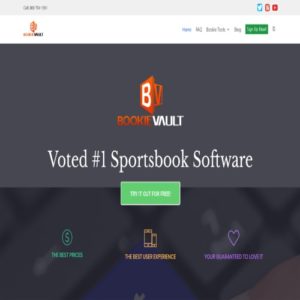 BookieVault.com may be a new name in the Pay Per Head world but they have decades of experience in the gambling Industry.  This is because they offer a PPH service by bookies for bookies which become obvious once you try them out. We did just that for our BookieVault.com Sportsbook Pay Per Head Review and we were blown away!
There is no such thing as a perfect Sportsbook PPH service but BookieVault.com comes pretty close. BookieVault.com has a history of providing quality services to bettors that goes back as far as the year 2000.  Using this experience, they have made a sportsbook software that meets the expectations of both bookies and players.
Furthermore, BookieVault.com takes security and data protection seriously. Thus, they have a 7 layer DDOS protection in place in addition to several redundancy and backup systems.
INFORMATION ABOUT BOOKIEVAULT.COM PAY PER HEAD SERVICES
General Information
Inception: 2000
Software: Proprietary (ASI Based)
Price: $7 or $9
Contact: live chat, contact form
Telephone: 1-888-704-1561
Website: www.bookievault.com
Location: Costa Rica

Private Toll-Free Number Available: yes
Private Website: Yes
Current Promotion: 4 Week Free Trial
Types of Gambling Available
Sports Betting: yes
Live In-Game Betting: yes
Online Casino: Yes,
Racebook: yes
Live Casino: yes
Poker Room: no
Online Wagering Available: yes
Telephone Wagering Available: Yes
Mobile Platform Available: Yes
Player Bonuses Available: Yes
The BookieVault Registration Process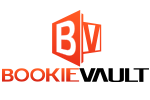 BookieVault.com is another Bookie Pay Per Head provider that does not have an automatic registration process. However, even though the BookieVault.com Pay Per Head registration process is not automatic, it is still fairly fast and simple.
This is because they only ask the necessary information to start our Pay Per Head agent account.  In addition, unlike many competitors in the same situation, they have a very fast and efficient sales and customer service department.  Thus, it only took them a few minutes before we got a welcome email with our login information.
Even though we are very large proponents of technology that involves instant gratification, BookieVault.com does pretty well without it.
BookieVault.com Sportsbook Pay Per Head Review
Our first impression of their website in this pay per head review is that it's plain, generic and confusing.  This is because they put too much information on the homepage but at least the sign up button is in plain sight.
One thing in their favor is that the prices are clearly available on this website.  They offer two packages one for $7 per player and another for $9 per player.  Furthermore, everything you get per package is straightforward and it is evident that they are not trying to trick you.
Unlike other bookie PPH, everything is clear and concise as to what you get for your money. However, we found it odd that a link to their prices is only available on the homepage. Honestly, this is a pain because if you navigate to another page, then you can't find their prices.
BookieVault.com Player and Agent Software Review
Our initial upon login in is that they have a very complex bookie management backend. This is because their homepage dashboard is made up of several icons to describe the features and management options available.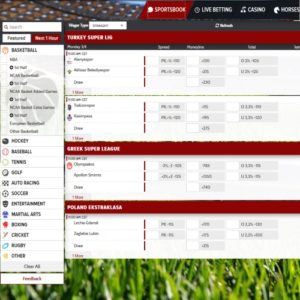 In comparison to other PPH providers, this is quite different and innovative. However, until you are familiar with the controls, it can be annoying.  This is because they do not have a text menu which can be a hassle when navigating thru the site.
Despite the above issue, once you go to the player management section BookieVault.com becomes a pioneer in the industry. This is because they have an impressive player management system with several features not available with other PPH Services. Some of the management features include wagering limits, gambling options and odds management.  The odds management feature is the one that stands out the most as you can edit and add odds on almost everything.
The reporting system is decent but nothing that stands out.  However, it does provide the bar minimum to run a sportsbook.
The player betting website and platform is solid and reliable.  It could use some better but overall, it does everything a top sportsbook can do. The sports betting navigation is easy to use and new players will easily be able to place their bets.
However, if you have a large online casino following, they are not a very good choice.  This is because they only have a few old games that are in need of an update. The Live Dealer casino is not bad and they do use a reputable company for it.
Our Opinion and Recommendation
BookieVault.com has a very good bookie agent platform and is one of the best we have seen in the industry. In terms of pricing, they do offer a pretty good deal if you take the $7 per head.  However, if you want more options then it gets more expensive at $9 per head.
Overall, they are a solid operation and we think that they offer a good service at a reasonable cost.
If you are looking for a PPH that is more affordable and that offers the same services and more features we recommend using PricePerPlayer.com or 9DollarPerhead.com

If you are looking for a top PPH service, take a look at our list of the best Sportsbook Pay Per Head providers. These are the Highest rated services according to our Sportsbook Pay Per Head Reviews.

BookieVault.com
Average rating:
0 reviews