The Best Markets for Your Soccer Sportsbook
Are you looking for the best betting markets for your soccer sportsbook? If you are a pay per head bookie who wants to make sure your customers are always getting the best opportunity to make money on bets, read on. Whether you are new or an experienced bookie, you need to have the best markets that will make you more money. We'll show you the best soccer betting markets available in this post.
Key Points 
– Always begin by researching the various opportunities available for your sportsbook.
– There are several soccer betting markets you can include in your sportsbook.
Understand the Different Types of Soccer Markets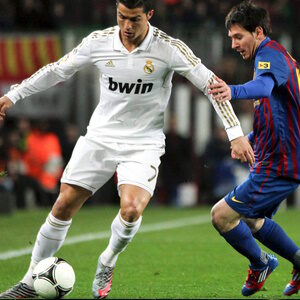 Soccer is the most followed sport in the world.  It's no surprise that there are different types of betting markets for the sport. A soccer sportsbook is the perfect place to explore different types of markets, including the match result, goal totals, and props.
The match result market is probably the most well known. It's where you predict the winner of a match. In the goal totals market, you bet on whether the total number of goals in a match will be over or under a specific number.
Props are different betting options that are not related to the outcome of the match. These include bets such as the first goal scorer or the total number of yellow cards.
Understanding the different types of soccer markets allows you to make informed decisions about which markets to include at your pay per head sportsbook.
Analyze the Popularity of Each Market
Soccer has a passionate following among fans and bettors alike. As such, the popularity of each market for soccer sportsbooks is a fascinating subject to explore.
There are so many factors that contribute to a market's success, from the quality of a league's teams to the social and cultural context surrounding the sport in a particular region.
Examining these factors can bring insights into the most promising markets for your soccer sportsbook. By analyzing the popularity of each market, we can better understand the preferences and behaviors of soccer fans and sports bettors around the globe.
ICYMI: MANAGE YOUR OPERATION WITH PPH SOFTWARE
Research the Potential Profitability of Different Markets
For those considering a potential investment opportunity, it's important to research different markets and assess their potential profitability. One area that has garnered attention in recent years is soccer.
With the worldwide popularity of soccer, bookmakers would be fools not to include betting options on the sport.
The soccer market has the potential for significant profit margins. By analyzing data on consumer behavior, betting trends, and the overall growth of the industry, investors can make informed decisions on whether or not to invest in this market.
While there are risks involved, a well-informed investor may find that adding a soccer sportsbook is a lucrative financial investment.

Choose Domestic Leagues for Your Soccer Sportsbook
With a plethora of domestic leagues and competitions to choose from, bookies have a wide range of choices to add to their current offering.
There are certain leagues that should always be included. The English Premier League, for example, is one of the world's most well-known and features many of the best players in the game.
Bookies can make their soccer sportsbook the go-to spot for certain leagues and events. That's true for less popular leagues as well.
Consider Offering Specialized Markets for Major Events
Soccer is undoubtedly one of the most popular sports in the world, with millions of fans tuning in to watch major events such as the World Cup and UEFA Champions League.
With the rise of online betting, sportsbooks have amassed a huge following, offering fans the opportunity to bet on their favorite teams and players. However, with so many sportsbooks offering similar markets, it can be challenging to stand out from the crowd.
That's why the idea of offering specialized markets for major soccer events can be a game-changer. By tailoring markets specifically to the event, sportsbooks can not only attract new customers but also increase customer engagement. This provides a more personalized experience for existing customers. It also provides another source of cash flow. It's a win-win situation for both sportsbooks and soccer fans alike.
The Final Word on Your Soccer Sportsbook
If you want to add soccer to your existing sportsbook, understanding the different types of soccer markets and analyzing the popularity of each market is a key.
Researching the potential profitability of every market should be done prior to making any decisions. As a rule of thumb, it's best to focus on domestic leagues and competitions as they will draw in more viewers.
Additionally, offering specialized markets for major events like international tournaments or star players' matches may also offer an advantage to your sportsbook's success. Taking bets on very popular teams or players usually leads to higher profits and quicker payouts.
All these tips will no doubt help you get started on which betting markets are available for your soccer sportsbook. Consider adding soccer to your sports betting board today!

Sportsbook Pay Per Head Providers
Average rating:
0 reviews