Basketball Betting Markets for your PPH Sportsbook
Key Points
– Having more basketball betting markets available is a key for your PPH sportsbook.
– Live betting and NBA player props are two basketball betting markets that bookies must have.
Basketball Betting Markets for Your PPH Sportsbook
Have you ever wondered how the odds are set for various basketball bets? If so, this post is for you!
We'll take a look at some of the most popular basketball betting markets and how bookies typically set the odds. Whether you're just getting started in the world of sports betting or you've been at it for a while, this should be a helpful primer on one of America's favorite pastimes.
The NBA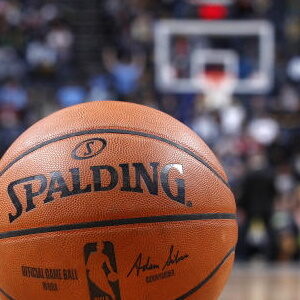 The NBA is the most popular basketball league in the world, and there are plenty of betting markets available for your PPH sportsbook.
The NBA offers fans and bettors multiple opportunities on a nightly basis throughout its season. Bettors have thousands of choices on a given night across a number of basketball betting markets.
Whether you're an avid basketball fan or just an interested sports enthusiast, the NBA is the perfect opportunity to take advantage of the multitude of basketball betting markets available. By offering these markets in your PPH sportsbook, you can attract more NBA bettors.  With all the action going on and different ways to approach basketball betting, the more choices bettors have, the more likely they are to use your sportsbook.
Basketball Betting Markets
There are a few different types of bets you can make on basketball games. The most common include betting NBA point spreads, moneyline bets, and totals bets.
Betting on basketball games has never been more popular than it is right now. More betting markets are available than ever before. Many experienced bettors may opt for point spread bets. These involve predicting the margin by which one team will beat another.
Moneyline bets are the simplest to understand. They involve betting on the winner of a game, regardless of the score. Finally, totals bets allow bettors to choose whether the total number of points scored in a game will be higher or lower than the amount set by the bookmaker.
Ultimately, there is something for everyone when betting on basketball games. Establishing a strong basketball PPH sportsbook requires that you invest some time into understanding the various basketball betting markets.
RELATED: SHOULD YOU BUY COLLEGE BASKETBALL PICKS
Sharp Odds & Lines
What your bettors want are sharp lines and odds. Bettors must know what the odds represent in order to place a successful bet. They have to know how to find betting value. If your sportsbook repeatedly offers sharp lines and odds, bettors will keep coming back and placing bets.
Betting in the different basketball markets isn't just about predicting the outcome of a game. It's also about understanding betting odds. Understanding betting odds and how they work is pivotal when placing a successful bet.
The ability to read odds and determine where there may be value is crucial for a bettor. Bettors will keep coming back to your PPH sportsbook if you keep offering them lines and odds that they believe improve their chances of winning.
Remember, your goal is simply to balance the action on both sides of a bet and then take your cut of the juice when it's all said and done. Bettors will keep going back to the sportsbooks where they believe they find the best value. You need to be that guy!

NBA Player Props
The NBA player prop market is huge. Just about every sportsbook will offer NBA player props for every single game on the schedule. If there are ten games on the schedule, there will be player props offered for all ten games. That's hundreds of bets.
Your sportsbook software can help you offer all of these different basketball betting markets. Player points, rebounds, assists, and the various combination bets are all popular wagers. PRA, or points, rebounds, and assist, is a popular bet among NBA player props bettors.
As a top NBA sportsbook, you need to be sure that your pay per head software allows you to offer as many NBA player prop betting markets as possible. What you don't want is a bettor going somewhere else to find the action.
If you offer the most comprehensive NBA player props, you will keep the bettors that you have. You will also be able to attract new ones to help grow your business.
Basketball Betting Markets – Live Bets
In addition to NBA player props, the hottest bets right now are in the live betting market. Live NBA bets are all the rage. Bettors can watch a game and bet on everything from traditional stuff like the point spread, moneyline, etc. to whether the next basket will be a two- or three-pointer.
Most sportsbooks also have a streaming feature now. Bettors can log into their betting account, watch a game live, and bet on it while watching. If your PPH sportsbook does not offer in-play betting features, it's time to find a new one.
All the successful sportsbook owners are offering live betting on the NBA. If you don't have it, bettors are going to go somewhere else to find it. If you offer as many live basketball betting markets as possible, you will keep your bettors as well as earn new ones.
There you go! Everything you need to know about basketball betting markets is here. NBA betting is a great way to add some excitement to a favorite sport. With the different basketball betting markets available, there is something for everyone.
Just be sure that you are offering every bet possible. Bettors will keep coming back to you and new bettors will want to sign up for accounts at your sportsbook.

Sportsbook Pay Per Head Providers
Average rating:
0 reviews