Bookies Need to Offer MLB Betting Variety
Major League Baseball is a great sport to win money on as a bettor. Many people do not use MLB betting as a way to prosper. This is crazy because of the sheer numbers of the baseball season.
There are 30 clubs in MLB betting that play 162 games each. This totals 2,430 games and the postseason, which is more than any other sport.
Hockey and basketball play a ton of games, but these numbers pale in comparison to MLB. Not all sportsbooks provide you with the same chance to win on MLB. If you value baseball betting, you must look for a sportsbook that offers variety.
CHOOSING THE BEST SPORTSBOOK FOR MLB
Typical Wagers for MLB
Three wagers are frequently utilized for MLB. These three bets are the moneyline, run line, and over/under. The run line is the baseball equivalent to the point spread in football and basketball.
You should use these wagers for MLB. However, baseball is such a long season, so you should search for variety. It's not fun to wager teams straight up for the entire season in baseball.
You should bet these wagers throughout the year, but baseball is an extensive game. This means that your betting should not be limited.
Where Baseball is Headed
Baseball is heading in a betting direction. If you have watched the sport in 2021, you have noticed that sportsbooks are starting to enter the fold. Marketing MLB betting is a must for bookies.
There are sportsbook ads plastered all over baseball fields. The biggest complaint about MLB is that it's boring to watch. People want interaction, and they are starting to get this through sportsbooks.
Baseball is evolving into a sport where wagering is going to play a critical role. Do not settle for typical bets for MLB because the sportsbook world is expanding.
MLB Betting Variety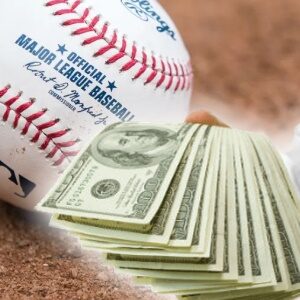 MLB betting is expanding rapidly in the United States. The best sportsbooks are the ones that give MLB betting variety. Many people do not know what this looks like for MLB.
Betting MLB props is the main thing you should look for with MLB wagering variety. Prop bets are expansive, meaning they can cover so many areas of the game.
Prop bets can deal with player or team statistics. These can be fun because it allows you to bet on individual players. This will enable you to focus on a small portion of the game as a bettor.
These props can deal with every statistic in the game, like walks, strikeouts, hits, and home runs.
MLB Live Betting
Live betting is not as valued in baseball as it is in other sports. This is because many people have trouble watching an entire baseball game. If you are not watching a game, there is no point in live betting.
If your players want to wager MLB, you must offer MLB betting variety at your sportsbook pay per head. It will give your customers the ability to not only live bet batters, but will increase your overall business with baseball variety. This makes the game very fun because you can tune in when you want.
If you get an alert that a batter is raking, lock in a quick live bet, which could be very beneficial.