Are You Ready for Life After Football
Super Bowl LV is gone and with it the 2020 NFL season. College football finished up in early January. Besides a few FCS games this spring, football is pretty much done until the fall.
Are you ready for life after football?
MAINTAIN A BALANCED BETTING BOARD WITH PAY PER HEAD
Soccer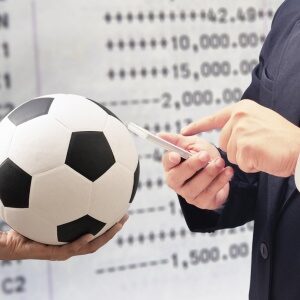 It's the world's sport and if you're not offering odds on matches from around the world, you are missing out on a large chunk of business.
Your pay per head should offer your players the opportunity to wager on the Champions League, MLS, and others while you wait for the NFL and college football to come back around.
With soccer being the most popular sport in the world, it is also one of the most bet sports in the world. Make sure your players have access to wagers on soccer.
Tennis
Wait? What? Tennis?
Yes, tennis.
After soccer, more people are likely to bet on tennis than any other sport. The reason why is because it's simple and it offers plenty of betting value.
It's easy in the sense that you can bet on Opponent A or Opponent B. Like other sports, there are also a variety of bets for players to take advantage of.
The sport is also widely accessible and there are tournaments all year long. When other sports seasons end, there is usually always a tennis tournament happening somewhere.
Basketball
In addition to football, basketball is one of the most-bet sports in the U.S. Both NBA and college basketball are extremely popular. The NCAA tournament, also known as March Madness, is second to the Super Bowl in terms of amount wagered.
Do you know about the NBA race to 20 points? We recently wrote an article focusing on it. Go check it out.
The NBA offers bettors a number of traditional bets as well as a bunch of fun and exciting prop bets. Bettors love choices and if your pay per head offers them, you can rest easy while you wait for football season to come back.
In addition to prop bets, the big thing in the industry now is live betting. Offering in-game wagering for your players via your PPH will surely allow you to add more players and gain more in terms of revenue.
Take a look at our last article, asking bookies is your PPH ready for Super Bowl LV.
Baseball
It's America's national pastime and it's another opportunity for your players to bet. Two things make baseball a popular betting option.
One is that there are 2,000-plus games every season. There are plenty of opportunities to place bets.
The other is that baseball is more of a moneyline sport. Bettors tend to wager more on winners and losers instead of betting the spread, which is common in football and basketball. Like tennis, this makes it easier for beginning bettors to get started.
MMA & Boxing
Every so often, players can wager on a big boxing match or a full card of MMA fights. Like other sports, these events give bettors some choices – moneyline, Over/Under, fight outcome, props, and more.
Offering these types of bets is a sure way to acquire more customers. You can also use some form of incentive to get your current players to place wagers on sports they might not otherwise want to bet. Doing so will keep your sportsbook prepared for life after football in 2021.