Get Your Bookie Business Ready for the NCAAB Season
The 2020-21 college basketball season is off and running and bookies should prepare for what should be an exciting campaign. The season will culminate with the annual March Madness, the NCAA men's college basketball tournament that will likely take place all in one location this year.
Bookies can capitalize on tons of action on college basketball. In order to achieve success, every sports bookmaker needs to have a plan.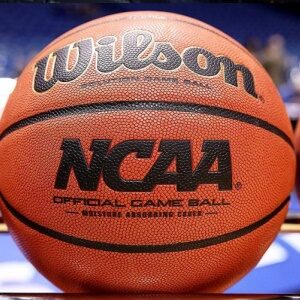 Looking Back
The first step in your plan to get ready for the NCAAB season is to take a look at what you did last season. If you had a strong season last year, now is the time to let your players know that you are back and will have even more NCAAB betting opportunities this year.
If your 2019-20 college basketball season didn't go as planned last season, now is the time to make up for it. Let your players know that you will be the go-to source for all things NCAAB betting. Using a quality pay per head service will allow you to offer a huge betting board featuring traditional spread and totals bets as well as props and futures wagers.
Live Betting
One of the hottest trends in all of sports gambling is live betting. It's fun and exciting and as a sports bookie you need to offer it to your players. A strong mobile betting platform should be in place to handle all of your live betting action. The best pay per head bookie services provide live betting platforms so you can capitalize on this growing market.
Attract New Customers
Marketing to your existing customers is easy.
In order to grow your business, you need to attract new players. A quality pay per head service will help you do this by taking care of all the difficult work for you.
The college basketball season is a great time to do so. The sheer number of games makes NCAAB betting extremely diverse. Use it to your advantage and attract new players to your sportsbook.
There are numerous ways to reach new customers including using your current online presence via your website and the various forms of social media. An easy way to attract new customers is to offer some sort of referral incentive to your existing players.
New customers will add cash flow to your business. They will also bring you more profits. Plus, when the college basketball season ends and the sports schedule flips to MLB and other spring and summer sports, these new customers are more likely to stick around and use your services before the fall sports season ramps back up.
MUST READ > BETTING EARLY COLLEGE BASKETBALL GAMES AT ONLINE SPORTSBOOKS
Chance Favors the Prepared
If you are committed to success with your sportsbook, plan your work and work your plan. The college basketball season offers numerous betting opportunities. Your pay per head service should allow you to offer your players a huge betting board full of options. Using the right PPH service will boost your NCAAB bookie business.
This will help you keep the players you already have and attract new ones to the mix. In the end, working your plan will help you take advantage of the college basketball season and increase your profits.