Online Gambling Firms Warn Sweden about Restrictive Limits
Online gambling firms warned Sweden that they would leave the regulated market if regulators continue imposing restrictive limits on the gambling industry. In an open letter to Social Security Minister Ardalan Shekarabi, the industry association Branschföreningen för Onlinespel warned about the government's efforts to limit what gambling sites can offer.
The BOS told the Best Pay Per Head that limiting the locally licensed websites was driving players to offshore alternatives. If more players leave, locally licensed companies have no choice but to leave the market as well.
Signatories of the open letter include CEOs of Kindred Group, William Hill, NetEnt, Betsson, and LeoVegas. They noted that the purpose of liberalizing the online gambling market of Sweden was to direct local players to local sites. That way, regulators can monitor their activities to prevent problem gambling.
Online Gambling Firms See Decline in Revenue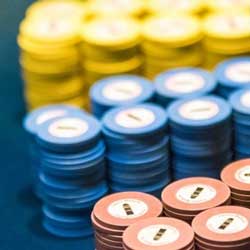 Gambling news reports showed that the government claimed 91 percent channeling rate, which was slightly higher than their target of 90 percent. However, the channeling rate dropped to 85 to 87 percent a couple of weeks after the launch of the market. At present, the channeling rate is 72 percent.
Based on gambling software sources, the gambling firms claimed regulatory changes affected the market. It made players prefer offshore gambling sites instead of playing in local ones. The changes made local sites unable to compete with international sites.
Last week, Shekarabi proposed new limits on losses and deposits. He claimed the proposed regulations were to protect consumers. However, the BOS said that it would revert the market into the pre-liberalization scenario.
Players will choose the platform that provides the best services. Many players are unhappy with the new restrictions. As a result, they prefer playing on offshore sites. Local online companies warned that they might also leave the market if players continue to move away.