Great Britain's Women's Football Team Eyeing Olympic Glory
Great Britain's Women's football team will be going for gold at the 2020 Olympic Games in Tokyo thanks to England's strong performance at the 2019 World Cup.
An agreement was reached last October that the England, Northern Ireland, Scotland, and Wales teams would attempt to qualify as part of a combined GB team. The result of the best performing home nation was taken into account. With England finishing as the third-best European team at the World Cup, the Great Britain team was awarded a place at next summer's event.
Neville in the hot seat
England manager, Phil Neville, is expected to lead the team in what could be a big summer for British soccer. Gareth Southgate's England men's team are second-favorites in the football betting to win the Euro 2020 competition, and with the semi-finals and final being held at Wembley, England will look to reach the last four and benefit from home advantage. The women's team look to be hot on their tales with their encouraging Olympic prospects.
The Olympic Games is one of the biggest events for the women's game and there is also no age restriction on players. By contrast, interestingly, in the men's event, only three players over the age of 23 are allowed. Although the team is expected to be made up of a majority of England players, Neville has hinted he will utilize the full pool of players at his disposal across Northern Ireland, Scotland, and Wales to ensure all four nations will be represented.
Six berths still to be decided
There will be a total of 12 teams at Tokyo 2020. Japan, Brazil, New Zealand, Netherlands and Sweden have also qualified with six more berths still to be decided from the African, Asian and North, Central American and Caribbean federations.
Vital for the development of women's game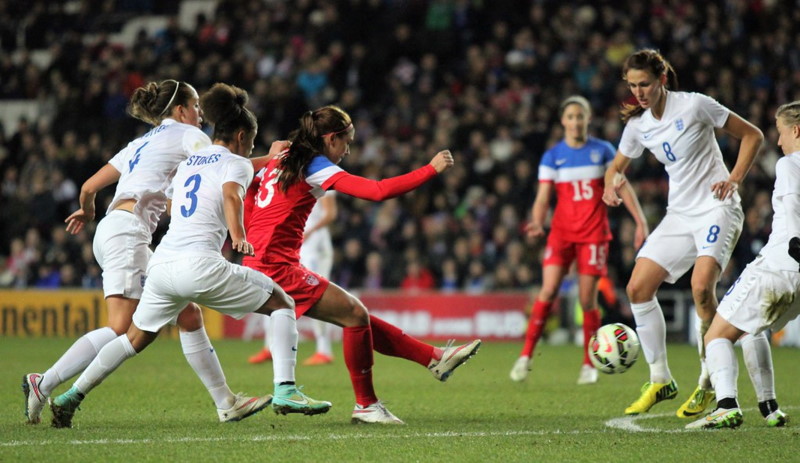 The GB women's team first appeared in the Olympics at the London Games in 2012 where they reached the quarter-finals before losing to Canada. Scots, Kim Little and Ifeoma Dieke, were the only non-England players to feature on that occasion. But they were not represented in Rio 2016 as no agreement could be reached between the four nations. However, in the interest of developing the game, all four nations consented to their players being involved this time around.
Defending champions Germany will not be taking part in the competition after their quarter-final defeat to Sweden in the World Cup saw them fall short.
Men's team absent from Tokyo
There will be no men's GB team at the Olympics as the home nations did not come to an agreement. Even if they had, they would have failed to meet the qualifying criteria with the European U-21 results used to determine qualification in the men's event.
As a result, it will be left to GB's women's team to fly the Union Flag for the home nations. Non-English players expected to be in contention for a squad place include; Kim Little, Erin Cuthbert, Rachel Corsie, Jen Beattie and Caroline Weir of Scotland; Jess Fishlock, Sophie Ingle, Loren Dykes, Rachel Rowe and Kayleigh Green of Wales; and Rachel Furness and Simone Magill of Northern Ireland.