EasyPayPerHead.com Sportsbook Pay Per Head Review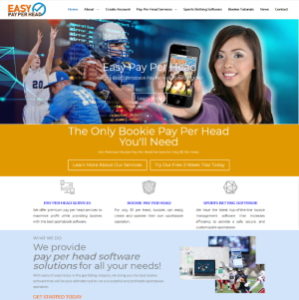 Our EasyPayPerHead.com sportsbook pay per head review will examine the pros and cons of using this PPH provider. EasyPayPerHead.com is a relatively new bookie pay per head provider, but what we are seeing has us impressed. While there are a few very minor tweaks that we see they need to do, the software itself is good. Established in 2016, Easy Pay Per Head only started opening their operations recently. They started out with an by-invitation-only operation in 2016 but are now open (finally) to the public. 
They claim to be one of the best sports betting solutions providers in the market. These are some tall words for a newcomer to the industry! However, let's give them the benefit of the doubt with our review.  So take a look and read on our review to see if they are as good as they say.
The EasyPayPerHead.com site says that they are formed by sports betting industry experts who put up the ideal sportsbook pay per head software for bookies. Looking at their software, they have the usual set-up that the top pay per head sites have: encrypted software, back up servers, and the like. What we want to look at, is what makes them stand out among their competition. Let's take a closer look at their software. 
INFORMATION ABOUT EASYPAYPERHEAD.COM PAY PER HEAD SERVICES
General Information
Inception: 2016
Software: DGS
Price: $5
Contact: brian@easypayperhead.com
Telephone: (contact form online)
Website: www.easypayperhead.com
Location: Costa Rica
Private Toll-Free Number Available: yes
Private Website: Yes
Current Promotion: 2 Week Free Trial
Types of Gambling Available
Sports Betting: yes
Live In-Game Betting: yes
Online Casino: yes
Racebook: yes
Live Casino: yes
Poker Room: no
Online Wagering Available: yes
Telephone Wagering Available: Yes
Mobile Platform Available: Yes
Player Bonuses Available: Yes
The EasyPayPerHead.com Pay Per Head Registration Process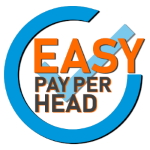 One of the complaints we have about a lot of sportsbook pay per head providers is that their registration process is cumbersome since they insist on actual contact between a bookie and one of their reps. We are glad that Easypayperhead did not take that path. Signup was so easy and fast. After getting out login credentials sorted, we could start building our operation after. This is a good start. 
We got two free weeks, as advertised. Again, other pay per head providers ask for deposits even though you get a free trial, which we think is misleading. But in Easypayperhead.com, we were not asked for any deposit as well. We are liking this so far. 
EasyPayPerHead.com Sportsbook Pay Per Head Review
Most pay per head tutorials will mention the features that sportsbook pay per head providers have. All of these are supposed to help you manage your bookie operation. Easypayperhead has the features we always use, and we are happy with how it is utilized. While configuring out site, we got an overall feel of the software. It is DGS software, but they did a few tinkering that makes it a bit more specialized and really focuses on what is needed. 
EasyPayPerHead.com Player and Agent Software Review
First off, let's talk about the Agent software. From your end, the bookie needs to see everything at a glance. Easyperperhead.com's layout is a bit on the simpler, plain side. Nonetheless, it is packed with features that you can easily see. We could manage our lines pretty quickly. If we wanted to change or add profiles for our players, we could do it easily as well. And this is something not all bookie pph sites can do. We appreciate being able to use the software without having to reach out for customer service to walk us through it. 
One thing we like about their software that we really like is the report generation. It is intuitive, and contains the information that you select. Again, this is all displayed in a simple manner. We suppose the clean design in what they were going after, but they could have done with a bit more design aesthetically. Otherwise, everything works well. 
Now, as we move on to the player software, we have the same feedback. The design on the site that your players will see is actually okay. Its better than the agent software end, but could still be a bit flashier design-wise. But looking at the functionality, we found it easy to look for particular games, check the odds, and place our bets. 
Our Opinion and Recommendation
Our EasyPayPerHead.com sportsbook pay per head review was a pleasant experience. This means anyone who will sign up with them will probably enjoy it as well. The whole process was seamless. The customization of the software allows their bookies and players to easily get what they want. They are very affordable at $5 per head, too. For a new site, they do show the experience of the people behind it. We'd recommend you try out their software and see for yourself.
If you are looking for a top PPH service, take a look at our list of the best Sportsbook Pay Per Head providers. These are the Highest rated services according to our Sportsbook Pay Per Head Reviews.

EasyPayPerHead
Average rating:
1 reviews
Oct 23, 2019
Great so far
I saw your review a while back so I went and tried them out. The free trial without deposit was real, and after that I switched my sportsbook over to them. Its been almost two months and I haven't had any problems so far. Great review and recommendation!