Bookie Football News: AAF Files Bankruptcy 15 Days after Suspension
It is the end of the road for the Alliance of American Football. The AAF files bankruptcy 15 after it suspended its operations. In addition, the league claimed assets of $11 million with liabilities of $48 million. Also, the league had $536,000 in cash.
The league suspended operations during the eighth week of its inaugural season. It failed to achieve its goal of becoming an alternative to the NFL. Some of the creditors who have claims secured by assets include Silicon Valley Bank, Aramark Sports, and MGM Resorts International.
However, there are creditors with unsecured claims. They are Dean Blandino, Mike Pereira, CAA, and CBS. Other creditors of the league include universities, cities, and private businesses. In addition, the league is unlikely to pay its hotel bills. Some of the hotels that will lose income after AAF files bankruptcy include Hilton Phoenix Mesa Hotel, Courtyard by Marriott Atlanta Alpharetta, and Embassy Suites, just to name a few.
AAF Files Bankruptcy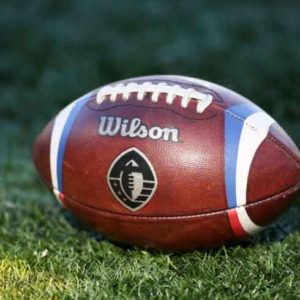 The AAF had eight teams when it launched in February. However, it met financial issues right away. Carolina Hurricanes owner Tom Dundon pledged $250 million and became the AAF's controlling owner.
Dundon's first move was to ask the NFLPA to allow young players to play in the AAF. However, the two parties can't come up with an agreement. As a result of the failure to get NFLPA's consent, Dundon announced to gambling industry news sites that the league will stop its operations.
The AAF files for bankruptcy 10 days before the scheduled date of its supposed inaugural championship game. Instead of crowning the first-ever champions, sports news headlines announced the league's bankruptcy instead.
Instead of investing in the league, people could make more money learning how to be a bookie. With bookie pay per head services, one doesn't need to put out a lot of initial capital to start a sportsbook.