Bwager.com Sportsbook Pay Per Head Review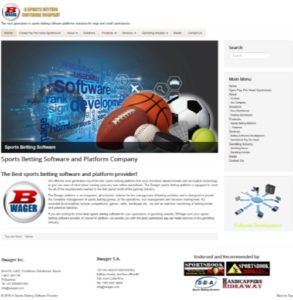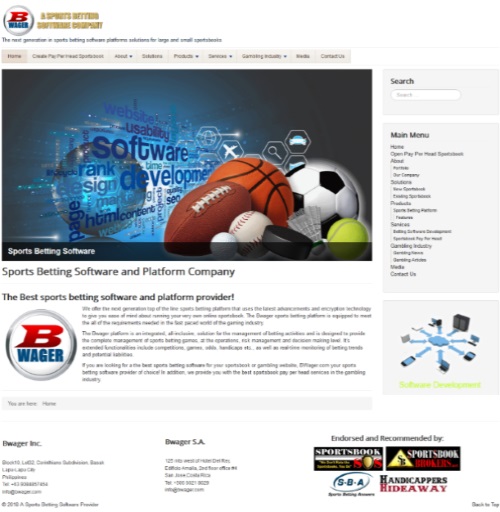 Bwager.com started out as a sports betting Software Company and later branched out into the Sportsbook Pay Per Head Industry. Furthermore, they consider themselves to be pioneers in the industry by offering the next generation in sports betting software.  In our Bwager.com Sportsbook Pay Per Head Review, we will go over their software, game play and customer service.
Bwager.com has been in business since 2013 but only recently started offering a Sportsbook Pay Per Head Service.  They use the DGS sportsbook software and in addition also offer their own gambling software for the PPH services.
According to their website, they have a 99.9% server uptime and the latest security encryption protocols.  Furthermore, to keep your data safe they have generator backup, several firewalls and other security measures. In early January of 2019, Bwager.com made several improvement to their Pay Per Head platforms. Thus, they ranking is now higher because these improvements have made their user friendliness much better.
INFORMATION ABOUT BWAGER.COM PAY PER HEAD SERVICES
General Information
Inception: 2013
Software: DGS
Price: $5
Contact: info@bwager.com
Telephone: +63 9084 857454
Website: www.bwager.com
Location: Costa Rica and Philippines
Private Toll-Free Number Available: yes
Private Website: Yes
Current Promotion: 2 Week Free Trial
Types of Gambling Available
Sports Betting: yes
Live In-Game Betting: yes
Online Casino: Yes,
Racebook: yes
Live Casino: yes
Poker Room: no
Online Wagering Available: yes
Telephone Wagering Available: Yes
Mobile Platform Available: Yes
Player Bonuses Available: Yes
The Bwager.com Registration Process
Registering for the Bwager.com Bookie Pay Per Head service is very fast and simple.  This is because the whole process is automated and you only have to answer three questions.  Our favorite art of the sign-up process was that no personal information was required. In addition, we did not have to talk directly to anyone unless we wanted our own private website.
This means that you get complete anonymity when you use their services and use Bitcoin to make your payments.  This is a plus because running a gambling operation is not something bookies want to advertise to the public
One of the advantages of using the Bwager.com Sportsbook PPH Service is that no deposit is necessary to get started.  One you have submitted the registration form, you automatically get your login information. Thus, it only took a few seconds to start creating player accounts and refer them to the betting website.
Bwager.com Sportsbook Pay Per Head Review
Our initial thoughts about Bwager.com are that they have a professional looking website that inspires trust and professionalism. As we delved deeper into the site, we were happy that all of our questions were answered without having to contact them.
In terms of cost, they offer a great deal at only $5 per player.  Even though a few Bookie PPH services offer cheaper prices, they only offer limited services.  On the other hand, Bwager.com offer a full service for that price.  This includes: sports betting, live betting, telephone betting, digital casino, live casino and racebook.
Bwager.com Player and Agent Software Review
Let's start this sportsbook Pay Per Head review with logging into the backend. After logging in, we were happy to see that their dashboard gave us a complete perspective of our gambling operation. This is because with just a glance, we can see our balance, player balance and the features of the software.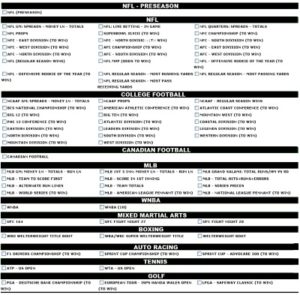 Thus, we started with player management and were happy to see that you can create as many players as you need. The process is fairly easy and unlike other PPH services you can add a lot of details to each player.  Some of these options include: wagering limits, betting access, credit limits and even personal details.
These options truly put Bwager.com in a class of their own because not many PPH give you that much freedom. Going forward, one of the most important tools for becoming a successful bookie are the reports. Reports should give you detailed and compiled information on all of your players from gambling habits to win/loss percentages. This is exactly what Bwager.com gives you in addition to several other types of helpful reports.
From a player point of view, Bwager.com offers generic sportsbook websites if you chose not to have a private website. Since they are generic website, they do not have amazing templates but they are still pretty decent looking.
The sports betting platform looks decent and is fairly easy to use.  The one we tried mostly came from the DGS software platform with a few extra add-ons. In conclusion, professional and recreational players will enjoy using their sports betting platform because it is pretty straightforward.
Our Opinion and Recommendation
Agents, bookies and players will love the Bwager.com sportsbook pay per head service because they truly have a quality product. In addition, they offer the best price because you pay a straight per player fee with not hidden cost.
We strongly recommend this Bwager.com to anyone that is serious about opening their own sportsbook.  In addition, we believe that Bwager.com offers one of the best sportsbook pay per head service in the industry.
If you are looking for a top PPH service, take a look at our list of the best Sportsbook Pay Per Head providers. These are the Highest rated services according to our Sportsbook Pay Per Head Reviews.

Bwager.com
Average rating:
2 reviews
Jan 21, 2020
I use this!
I have been using this site for years, and I have no complaints whatsoever. The software is very detailed but easy to use. 4 years in, and I am still with them.
Mar 5, 2019
PPH Service
One of the most detailed pph software I have seen. Managing your players is so easy. I usually put in notes to remind me with player limits and stuff. Great service. Been a happy camper for 2.5 years now.