RealPricePerHead.com Pay Per Head Review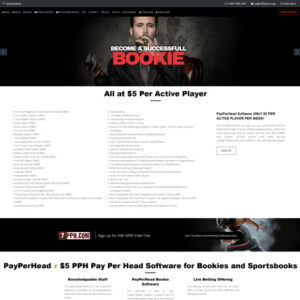 When it comes to finding a strong and solid sportsbook pay per head provider, RealPricePerHead.com immediately comes to mind. RealPricePerHead.com or RealPPH.com has been serving bookies since 2009 and is based out of San Jose, Costa Rica. Our RealPricePerHead.com Sportsbook Pay Per Head Review will give details about their agent and betting platform, customer service and cost.
This sportsbook pay per head provider offers a secure sportsbook platform for agents large and small sportsbook operators. One of the most appealing characteristic of this company is that their software is also in Vietnamese, Chinese and Spanish.
For dog racing lovers, hey also have greyhound racing odds and full score reporting.
Last Update
08-30-2022 –Price changed from $7 per player to $7 per player along with more features and a complete overhaul of their website.
REALPRICEPERHEAD.COM RATING
---
Agent Interface Rating:

9.0 out of 10

Player Betting Platform Rating:

8.5 our of 10

Cost of PPH Rating:

9.5 out of 10

Reporting:

9.0 out of 10

Customer Service:

9.5 out of 10
TOTAL RATING: 9.0 out of 10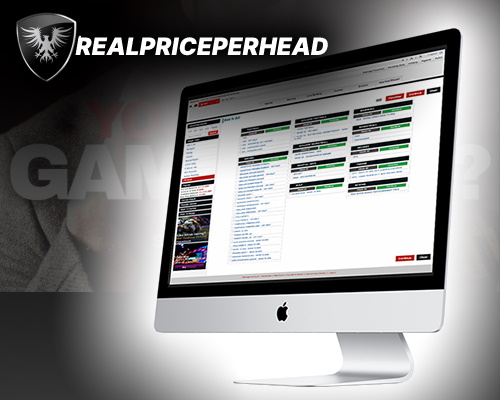 INFORMATION ABOUT REALPRICEPERHEAD.COM PAY PER HEAD SERVICES
General Information
Inception: 2009
Software: DGS
Price: $5
Contact: Live Chat or cs@redfigures.ag
Telephone: +1-855 296-9171

Website: www.realpriceperhead.com
Location: Costa Rica

Private Toll-Free Number Available: yes
Private Website: Yes
Current Promotion: 1 Week Free Trial
Types of Gambling Available
Sports Betting: yes
Live In-Game Betting: yes
Online Casino: Yes,
Racebook: yes
Live Casino: yes
Poker Room: no
Online Wagering Available: yes
Telephone Wagering Available: Yes
Private Toll-Free Number Available: yes
Mobile Platform Available: Yes
Player Bonuses Available: Yes
The RealPricePerHead Registration Process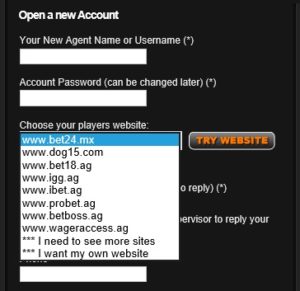 The registration process for opening a Bookie Pay Per Head account is pretty straight forward. You just fill out the form and wait for them to contact you. Don't worry, it took less than an hour before they got in touch with us and the process was fairly fast.
It did involve a few phone calls though as they had several questions to ask in order to get me the best service possible. Lots of it involved the number of players I will or intend to have and about the general settings I want for my players.
The entire conversation with our representative was very smooth and friendly.  I did not feel pressure and felt comfortable talking due to his friendliness and professionalism. As a result, I got my own personal tailor-made website that would be live a couple of days.
I did have to leave a deposit but it is pretty common in the Sportsbook Pay Per Head Industry.
RealPricePerHead.com Sportsbook Pay Per Head Review
RealPricePerHead.com is an excellent Sportsbook PPH service for the serious and accomplished sports betting agent.  In addition, they can boast having a multi-lingual Asian platform which made this PPH service even better than expected.
In terms of cost, they are one of the more affordable Sportsbook Pay Per Head company because you get it all for only $7 per active player.
RealPricePerHead.com Player and Agent Software Review
The serious bookie agent will appreciate what RealPricePerHead.com has to offer in terms of cost and features. Even though the agent backend is not very pretty; it does however, show you everything you need with a glance.
The player management platform is easy to use and gives you tons of management options.  You don't just control a player's wagering limits, you also control their limits by sports and types of wagers. In terms of reporting, they have several useful default reports you can easily bring up on your screen.  Consequently, pulling a report with more details and information is just as easy. All you have to do is set the parameters you want to change the report to your specific needs.
From the point of view of a player, their betting platform is straight and to the point.  When a player wants to place a wager, the betting ticket is easy to find and even easier to use. For your players that like to bet on horse racing or play at an online casino, ReaPricePerHead.com has it all.  In addition, they have a casino with tons of slot machines and table games and even a live dealer casino.
Our Opinion and Recommendation
Overall, we think very highly of their Sportsbook Pay Per Head service.  They are a solid organization with an excellent gambling platform that is loaded with options. We do wish the registration proves was faster but we understand that quality takes longer to achieve.
We would recommend this Sportsbook Pay Per Head service to any operator that wants a quality Sportsbook PPH service.
.
RealPricePerHead.com
Average rating:
2 reviews
Sep 9, 2019
Not Really
This is a good site. But I no longer live in 1995 so I switched to another pay per head that looks and works like it should- fast, clean, and modern.
Feb 14, 2019
Not that great
I'm not sure how you guy think realpriceperhead should be a top pph. I mean the price is good but I don't think that there software is comparable to other PPH like bwager and dollarperhead. Their pph platform is too clunky for my taste. IMO it should be a second or third tier pay per head