What Does It Take to Legalize Online Sports Betting in New Mexico
When you are in New Mexico, the only way to wager on sports is to do it in person. Also, only a few tribal casinos accept bets on sports. Unfortunately, online sports betting in New Mexico is still illegal.
Since New Mexico's tribal casinos, like the Route 66 Casino Hotel and Isleta Resort & Casino, are not subject to regulation by the state's Gaming Control Board and fall under the jurisdiction of the federally recognized Pueblos in the Southwest, sports bettors can enjoy betting at these establishments.
When the Supreme Court overturned PASPA in 2018, allowing states to legalize sports betting, several tribal casinos quickly began providing sports betting.
Online Sports Betting in New Mexico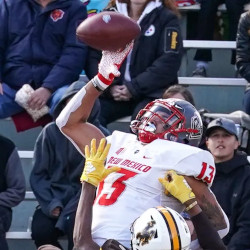 According to the best pay per head bookie, the New Mexico Gaming Control Board also authorizes horse racing wagering at casinos located at horse racetracks. However, it is only on races held in other states.
More states, including New Mexico's neighbor Arizona, have passed laws allowing the placing of mobile bets within their respective states. Younger people are also finding new ways to wager bets outside of casinos. Thus, legalized online sports betting may soon become a reality in New Mexico, say gambling industry news experts. After years of decline in races, breeding, and income, the state's five racetrack casinos stand to gain financially from the legalization of sports betting.
According to the best sportsbook pay per head, the state could allow sports betting unilaterally. However, it would have to renegotiate tribal gaming compacts (the last time this happened was in 2015) and pass new laws that benefits everyone involved.
Sportsbook Pay Per Head Providers
Average rating:
0 reviews