Understanding Baseball Betting In 2022
When it comes to sports betting, the NFL or football, in general, is the King. If football is the King, that makes Baseball the Prince of sports betting.
Baseball is the only major sports league playing through the summer months and has games almost every day, and this gives bettors non-stop action all summer long.
Unlike football, which is predominantly a spread sport, baseball bettors only need to pick who wins the game, not who covers. Because of this, the moneyline is a more popular bet type when it comes to baseball.
The critical question is, how do we make a profit betting on baseball? Well, let's dive in.
Topics will include the following:
Baseball Betting 101
How Odds Work In Baseball
Profitable Strategies For Betting on MLB Games
Baseball Betting 101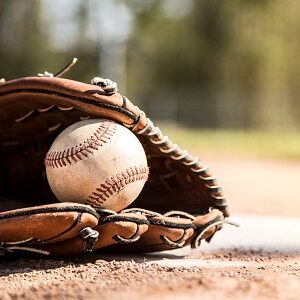 Baseball betting is one of the most simple sports betting markets to understand.
With the low-scoring nature of baseball and the fact that most of the games are decided by one run, the preferred baseball betting method is simply picking the winner outright, also known as betting the moneyline.
This would be an excellent way for beginners to ease their way into betting baseball. There is no need to worry about a spread, and it is still an easy way to turn a profit.
Other ways to place a bet on a baseball game are totals, run-lines, and props. You can always add parlays, series bets, season win totals and futures.
How Odds Work In Baseball
Below are the three most popular ways to bet on a baseball game
Moneyline
A moneyline wager is straightforward. You simply place a bet on who you think will win the game.
Odds are displayed with the away team listed first or on top and the home team listed second or bottom. The side with the (+) plus sign indicates which team is the underdog, while the (-) minus sign indicates the favorite.
Example:
St. Louis Cardinals +120
New York Mets -140
 If you want the bet on an underdog, the number behind the plus sign is what you will win if you bet $100. If you take the favorite, you have to bet the number following the minus sign to win $100.
If you like betting on underdogs, taking the Cardinals to win a $100 bet would win you $120. If you wanted to take the Mets, you would have to risk $140 to win $100.
Totals
Totals or Over/Under bets are wagers in which you predict the total runs scored by both teams.
Sportsbooks will set a total for each game. You have the option of betting on both teams to score more or less than the number listed.
Example:
St. Louis/New York
OVER 7.5 +100
UNDER 7.5 -110
 Again using the example above, if you think both teams will score more than 7.5 runs, you would only have to bet $100 to win $100, while the UNDER you would have to bet $110 to win $100.
Run Line
The run line is equivalent to the spread in football games. While the spread in football games can vary based on the matchups, the standard run line in a baseball game is 1.5.
The favorite on the money line will be listed at -1.5 on the run line. This means that the team laying -1.5 runs has to win by 2 or more, or you lose your bet. On the opposite side, the underdog will be listed at +1.5, meaning to win your bet, they would have to either win straight up or only lose by 1 run.
Example:
St. Louis Cardinals +1.5 -150
New York Mets -1.5 +120
 Since most baseball games have a final score only separated by 1 to 2 runs, the odds change drastically from the money line.
Taking the Cardinals run line +1.5, you would have to risk $150 to win $100. But if you think the Mets have a shot at winning by multiple runs, then you have only have to bet $100 to win $120.
Run lines are a popular way to reduce your risk if you like the favorite.
Other ways you can bet on baseball are listed below.
Parlays
A parlay is when you combine two or more bets. The only catch is that all bets must win, or you lose the wager.
Player Props
Prop bets can be based on individual team performance, such as a team's total number of runs or hits in the game, as well as individual player performance for pitchers and batters.
Futures
MLB futures are odds based on long-running markets, like winning the World Series, league pennants, or division winners. You can even bet on player awards like MVP and Cy Young.
Season Win Totals
Before the season starts, sportsbooks set some wins for each team and give you the option of betting whether you think they will go over or under that mark.

Profitable Strategies For Betting on MLB Games
Below are some tips and strategies for betting MLB games.
Find and Bet on Divisional Underdogs
Blindly betting underdog will make you go bankrupt when the first month of baseball ends. Since 2005, underdogs have gone 14,490-19,499 (42.6%) losing -512.93 units, a $100 bettor would be down $51,293.
But when looking at underdogs playing a divisional opponent. Per Josh Appelbaum of Action Network, Since 2005, divisional underdogs have gone 6,693-8,755 (43.3%). At first glance, this looks terrible, but because of plus money payouts (+130, +150, +170), divisional dogs produced +51.34 units which would put a $100 bettor up $5,134.
 Research Starting Pitching Matchups
Be sure to research the starting pitchers before placing a wager. MLB starting pitchers are the most significant factor sportsbooks consider when setting the baseball moneylines, run lines, and totals.
Look at how each pitcher has played in recent games; look at home/away splits as well as past performances against that opponent.
Bet Against The Public
The "average joe" always wants to bet on the "better" team. Sportsbooks know this and will shade lines toward these teams, forcing the recreational bettors to take overpriced and inflated lines.
Teams like Boston, New York, Chicago, and LA will always be overpriced because the public will take them regardless of the price, whether they are -150, -170, or -200.
Since 2007, dogs getting fewer than 40% of moneyline bets in the most heavily bet games have gone 2239-2873 (43.8%). Again, this shows a losing record, but they have gained +193.3 units, equal to +$19,330 for a $100 bettor because of plus-money payouts.
As a beginner, start slow when betting on MLB games. Start by placing wagers on the moneyline and work your way up to the other types of bets. Whatever bet you decide to place, be sure to do plenty of research and inform yourself as much as possible before wagering your hard-earned money.
---
Kurt Blakeway – Sporting Betting Analyst
Kurt is a Sports Betting Analyst for Safest Betting Sites. He enjoys all things MLB, NFL, CFB, and CBB. While he is a fan first, he is always trying to gain an edge on the books to make a little bit of money.