NFL Betting Season Player Props – PayPerHead Bookies Can Profit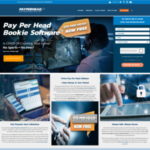 After Coronavirus Outbreak NFL Betting will be Heavy
As the start of NFL betting season approaches, it has never been more critical for bookies to offer a variety of NFL sportsbook options.
It seems like every other sport is having issues with launching or relaunching its season. Meanwhile, the NFL is business as usual. Because the National Football League is so confident, bookies should promote pro football wagering.
At this time, players can bet on Super Bowl futures, Week 1 NFL odds, and NFL season player props.
Bookies should expect a similar handle and interest in Super Bowl futures and Week 1 betting from 2019. To boost profits, they should gear some of their energy towards promoting NFL season player props in their pay per head sportsbooks.
Player Props – Fantasy Football with Better Profit
Two things have helped the NFL rise to the top of North American leagues: sports betting and fantasy sports. NFL player props wagering combine the two.
Bookies should position NFL season player props as a version of fantasy sports. Player props let sports bettors bet on touchdowns, receptions, carries, yards, passes, etc.
Like fantasy sports, players can predict how a chosen player performs on gameday. The only difference? Player props offer more variety and, in many cases, a better payout.
In a season where COVID can send any player to an at least two-week quarantine, player props are "action" bets as long as the NFL player starts week one, and as long as the team maintains a 16-game schedule.
If the player misses games due to COVID-19, the wager has action. This may lead to more under player prop bets than over player prop bets.
Watch the Under During an NFL COVID Season
Casual bettors generally move towards the over when it comes to totals. This season may bring more sharp, under wagers because the coronavirus has the  potential to force players to miss games. It may be in your best interest to hedge a half-point or more to ensure the over garners attention.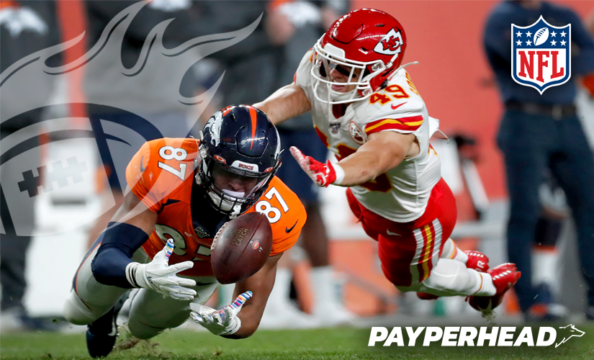 Enticing NFL Betting Player Prop Totals
The best way to increase profits on 2020-2021 NFL season player props is to highlight pro football stars. Here are the players many bookie software agents believe will attract the most player prop betting action.
WR DeAndre Hopkins Totals (Over/Under Receptions, TDs, Yards)
Hopkins had a hall-of-fame career in Houston. Which is why it's hard to understand why Texans' head coach Bill O'Brien shipped DeAndre to Arizona for a 4th-round pick.
In 2020, Hopkins gets to catch passes from 2019 Offensive Rookie of the Year Kyler Murray. Bets on how much Hopkins dazzles should boost action in your sportsbook.
Hopkins totals could go either way, though. Murray isn't gun shy. But he is raw and a future hall-of-famer in Larry Fitzgerald at the other wideout spot should eat some receptions.
QB Tom Brady Totals (Over/Under TDs, Yards, INTs)
We guarantee your NFL bettors have an opinion on what Tom Terrific will do in Tampa. He has the best weapons he's played with since Randy Moss was a Patriot and a giant I can do it without Belichick chip on his shoulder.
Pay Per Head odds show his TD totals at approximately 29, Brady's accrued yardage at 4200, and his interceptions at 10.5. The numbers imply oddsmakers expect a rebound season.
However, Florida is a COVID-19 heavy hit state. So, beware of bettors exploiting the under with expectations that some Tampa Bay Buccaneers may have to miss time.
QB Joe Burrow (Over/Under TDs, Yards)
Number one NFL draft pick Joe Burrow should draw plenty of interest as he's a "name" player. The Cincinnati Bengals quarterback won the Heisman and led LSU to last year's College Football National Championship trophy.
Cincinnati has a solid run game centered around RB Joe Mixon. The Bengals also have a pro bowl receiver in AJ Green. Both could help Burrow go over.
But before setting stringent max betting limits on Burrow to exceed his totals, remember, Joe has yet to develop a rapport with Mixon or Green.
QB Patrick Mahomes (Over/Under TDs, Yards)
Mahomes is the face of the NFL. He's also the best quarterback in the league, which means he will get prop betting attention no matter what.
We doubt players will see the reigning Super Bowl MVP any different during this upcoming season. His TD totals are approximately 36.5 while yardage is at 4,699.5 – expect the majority of pay per head service provided sportsbooks to attract over NFL player prop betting wagers on Mahomes.
QB Philip Rivers (Over/Under TDs, Yards)
Is Philip Rivers done? It certainly looked that way in 2019, his last season with the Los Angeles Chargers. A fresh start with the Indianapolis Colts is an exciting storyline to bet on in 2020.
Rivers has been an iron man in his NFL career, and the Colts should quickly get on players' radars after experts start naming Indy as a Super Bowl sleeper.
QB Cam Newton (Over/Under Passing TDs, Rushing TDs, Yards, INTs)
Cam Newton under the tutelage of Bill Belichick and Josh McDaniels? Talking heads are already breaking down what could come from combining a future NFL Hall-of-fame head coach, one of the NFL's most innovative offensive coordinators, and the 2015 NFL MVP.
Cam is a fascinating pro football player prop betting option because he owns the record for most rushing TDs by a quarterback, but could go either way as a passer.
Be prepared to take this wager off the board as your players will hammer the under if Cam loses the Patriots starting quarterback battle with Jarret Stidham.
Promote NFL Betting Season Player Props Odds at Pay Per Head
For bookies looking to profit on NFL season player props, the Pay Per Head offers everything they require to produce a modern online sportsbook.
PayPerHead offers up-to-date odds and the ability to shift those odds based on injuries or roster moves. Bookies can also create betting limits and even take bets off the board.
Sign up to access awesome sports betting software. In addition, bookies that refer their friends can receive up to 15% of their buddies' monthly deposits for an entire year.