Australia Bans Gambling Ads during Live Sporting Events
AccoThis has been in the making for several years and today, Prime Minister Malcom Turnbull confirmed that Australia Bans Gambling Ads during Live Sporting Events. The ban of gambling advertisements will take place before 8:30pm during live sports events.  In addition, they will also be banned for five minutes before and after the start of the match.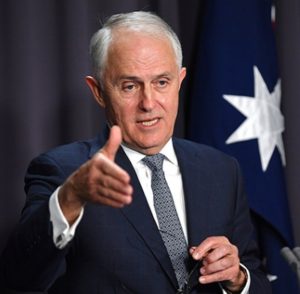 In essence the ban on betting advertisement will take place during daytime live sporting events.  The ban on such ads will start on March 20, 2018. The ban on sports betting ads will apply to sporting events shown between 5am and 8:30pm.  It is designed to limit the amount of gambling-related advertising seen by children.
Oddly enough,the Australian Subscription Television Association (ASTRA) said the ban will not apply to so-called "low-audience" sports channels.  These include the following stations:  ESPN, ESPN2 and Eurosports.
The ban has been the subject of much debate
The ban on betting ads during live sports broadcasts first  in May 2017.  This was when Mitch Fifield, the federal Communications Minister  confirmed new restrictions on gambling advertisements were in the works.
Stephen Mayne of the Alliance for Gambling Reform, criticized the announcement because some components of the codes appeared ambiguous.
According to Mayne "The code is complex and some of the provisions are open to interpretation, such as whether Western Australian and South Australian viewers will face advertising earlier than the east coast."
The restrictions were put in place to protect the welfare of children and other vulnerable people. In addition, Fifield mentioned that further legislation would ensure similar rules apply to online content.
For opponents of the ban, this is just  a continuation of the persecution that the government has launched against Australia's betting industry.
Australia's Coalition for Major Professional and Participation Sports warned the Australian government of a possible dip in sports revenues since wagering companies have been major contributors to the sector.