App developers build thousands of software each year. Many professional punters use sophisticated software to place handicaps and value bets.
Some software needs you to pay a monthly or annual subscription fee. In this post, we discuss the six best sports handicapping software.
1. Pro Football Forecast
The software specializes in the National Football League (NFL). It has an amazing winning ability and track record.
You will receive detailed NFL stats that many other software don't offer. Pro Football Forecast is accessible to the Patriots, 49ers, or any other NFL team supporters.
2. Accumulator Generator
Accumulator Generator is a premium-only sports betting software that has a demonstration video for new clients. Its developers strive to teach beginners the ins and outs of the software. Besides, you can pick a particular tool to create an accumulator.
The software has several micro-tools that you can use to lay and place wagers at once to get a 100 percent profit-making guarantee. You can select the bookies, and leagues that you want the Accumulator Generator to select. It will calculate everything once you express your interest to wager on specific leagues.
This includes a budget estimate, potential payout, and odds. You have more than 70 sportsbooks to select. The software mostly uses matched betting.
3. OddsMonkey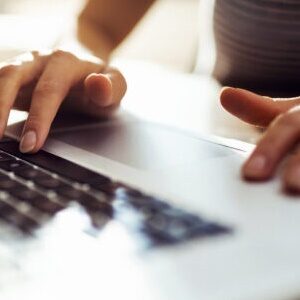 The software has several similarities with the Accumulator Generator such as the design, functionality, and matched betting. But, it has a free plan that you can use without entering your card details. You can win £45 using this plan.
The premium package has a higher maximum payout and features like a library wculator uses a Dutching Formula in horse racing.it distributes your desired total gambling amount to different selections to make a particular profit.
The Odds Matching tool: it compares various bookmakers' odds to help you choose the best odds.
The Racing Matcher: you can use it to find free and refund bets in horse races.
4. Accuscore
Some players like predicting a game's final score. Accuscore simulates games more than 9,000 times while considering the latest injuries, possibilities, and numbers.
You will get an average score once the simulation ends. Besides, the software is ideal for pundits who like getting reassurance on their selections or per-point wagers.
5. Gameadvisers
The software offers predictions based on statistics rather than relying on matched gambling opportunities. It shows the match history of different teams, average conceded and scored goals, and their lineups. Some of these details can influence you to back a particular side.
Correct score, over/under players can pay $100 per year to have exclusive access to Gameadvisers. The annual subscription offers exclusive access to tools like an underdog list, bet tracker, and a pick selector.
Gameadvisers covers various soccer leagues and offers accurate predictions on each game played globally. The software's predicting algorithm raises your winning probability by over 10 percent. You can use it to place handicap wagers.
The handicapping software will offer a pre-made accumulator before you take any action. It has other costly plans that offer statistics and predictions to different global and European tournaments like the FIFA World Cup and UEFA Champions League.
6. Betslayer
Betslayer has a high return on investment (ROI). It suits inexperienced and professional punters. Most of its bets have an ROI of up to eight percent.
The software has three packets that you can per annually or every month. They include the "Silver" which costs £490 annually and £50 monthly. The annual plan provides access to 20 percent of the software's arbs.
Handicapping software like Pro Football Forecast, Accumulator Generator, OddsMonkey, Accuscore, Betegy, and Betslayer can increase your profits if you use them well. Many websites provide statistics and predictions for different sports, but they tend to have more experience in a certain sport. It is advisable to compare the reviews of different software before you pay a subscription.