Marketing MLB Betting is a Must for Bookies
Very soon, March Madness will be over and sportsbooks will roll right into baseball season. For successful sportsbooks, planning for the upcoming MLB season was taken care of weeks ago.
To reap the benefits of the long baseball season, marketing MLB betting is a must for bookies. If you aren't up to speed as of yet, you need to get busy as soon as possible since Opening Day is not far off.
A Look Back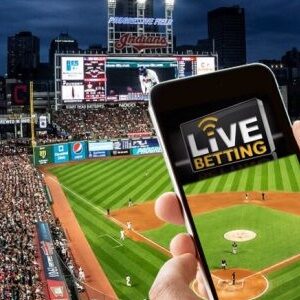 As you enter the 2021 MLB season, you should start your preparations with a look back at what you did in 2020 and even 2019. Last season, of course, was shortened due to the coronavirus. Looking at a full 162-game season like 2019 would be helpful to planning how to attack this season which is also scheduled for 162 games.
The smart bookie will make sure all of his existing customers are aware of all the MLB betting opportunities. He will also have a plan to capture new customers using the right pay per head service.
Take a look at where you made money and where you didn't. You can then gear your marketing plan at where you can make the most profits in the MLB market.
Prepare Your Board
Before attacking your marketing plan, be sure to assess your betting board. If there is one thing baseball bettors love, it is choices. One of the biggest advantages of betting on baseball is the massive amount of games in a season.
With 30 teams all playing a 162-game schedule, bettors can wager on 2,430 games. Including props and alternative bets on all of those games, that is a huge number of wagers and plenty of opportunity for your customers. A strong marketing plan will make sure your customers, and prospective customers, know that.
With us in the heat of the NCAA tournament, it's important that you're getting the most out of March Madness. Your betting menu needs to be full and ready to cater to your player's needs.
Social Media Strategies
Hands down the most effective marketing strategy you possess is in social media. Using social media can knock your marketing plan – and ultimately your profits – out of the park.
Using Twitter and Instagram to attract new customers and keep your current customers engaged is an easy way to add players to your player sheet.
Content is king and you should be producing it each and every day. When posting to social media sites, be sure to use trending hashtags. This will help you in attracting new customers looking for a sportsbook to place MLB wagers.
Use Incentives
Using incentives, like bonuses, is a great way to attract both new and existing customers to your sportsbook for the MLB season. Bettors respond to incentives like a 100 percent welcome bonus match, for example.
Automakers sell cars using incentives like no downpayment and cheap financing. Grocery stores put out incentives – in the form of sales – every week.
If you can attract five new players per week or entice current customers to wager more on baseball, it's worth whatever incentive you come up with. Each new player adds to the potential profits you can make from the 2021 MLB season.
Analyze your past history, prepare your betting board, and then use social media to go out and market your MLB betting for 2021. Then, you can enjoy the rewards at the end of the season.