Top Super Bowl LV Betting Trends
The Tampa Bay Buccaneers are going into the game against Kansas City Chiefs with a seven-game winning streak. However, their last loss was against the Chiefs at home. Both teams are hot, and so are the Super Bowl LV betting trends.
New trends emerged when it comes to wagering on the NFL's biggest game. If you are betting on the game, you should not ignore them. You can use the trends to make smarter wagering decisions.
Super Bowl LV Betting Trends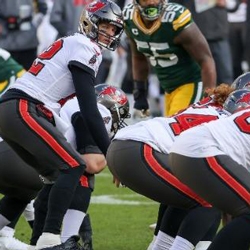 Super Bowl LV has an Over/Under at 56.5, which is the third-highest total in Super Bowl history. In 2017, the Over/Under for the New England vs. Atlanta was 57.5. The result was Over when the game when into overtime, and Tom Brady led the famous rally to win it. In 2010, New Orleans Saints won against Indianapolis Colts, 31-17, when the total was 57.
According to the best sportsbook pay per head, there are 12 Super Bowls with a total of over 50. Under covered 7-5 of the games. Also, the favorite covered seven of the twelve games. Seven games also have totals of more than 50 points in the last twenty years. During that period, Under is 5-2. The underdogs covered four of the games.
As per sportsbook pay per head sources, two of the last eight Super Bowls had totals of less than 50 points. The previous four games featured teams belonging to the top five offenses. It is the same as Super Bowl LV.
There was no Super Bowl winner with less than .500 record ATS when it came to spreads. Only three Super Bowl teams had below .500. The 2012 Ravens and 2009 Saints finished their seasons at .500. The 2003 Panthers was below .500 going into the championship game but covered to finish at .500.
If you want to learn how to be successful bookie, you should know the Super Bowl LV betting trends. Players can also use the trends to make smarter wagers going into the game on Sunday.