WNBA Players Test Positive for Coronavirus
The Atlanta Dream would not have Glory Johnson and Kalani Brown when the WNBA starts its season on Saturday. The two WNBA players test positive for the coronavirus. However, the two want to rejoin the team once they test negative for the virus.
Both players tested positive two weeks ago. Brown suffered from body aches and shortness of breath. Also, she said that she's in quarantine and wants to make a full recovery. On the other hand, Johnson didn't have symptoms of the virus. Johnson said that she plans to join the team soon after testing negative.
The WNBA season starts Saturday. However, the Atlanta Dream would play its first game on Sunday. It will face the Dallas Wings. The Dream confirmed both Brown and Johnson would be out for the start of the season. It acquired Brown through trade with LA Sparks in February. Also, the team signed Johnson the same month.
WNBA Players Test Positive for COVID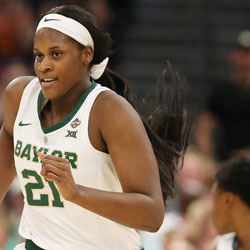 Johnson and Brown were roommates when they got into the bubble. They tested negative three times before going to IMG Academy. Also, all staff and players who went into the bubble were quarantined in their living areas for four days once they arrived.
According to pay per head reviews and news sites, the WNBA moved the two players to a hotel off-site. Also, they are staying in individual rooms.
The Dream will also miss the services of Courtney Williams, who hasn't arrived in the bubble. SportsbookPayPerHead.com sources can't confirm the result for her absence.
Aside from Brown and Johnson, Dream will not have Angel McCoughtry in its lineup. The 33-year-old veteran left the squad and signed up with Las Vegas. She spent her first ten years in the WNBA with Atlanta. However, she only played a game last season due to a knee injury, according to PayPerHead reports.