10 Bookie Tips for Sportsbook Success
Use these 10 bookie tips to take your sportsbook to the next level.
Most bookies want to grow their sportsbook businesses. It's not always easy; even the most experienced sportsbook owner can run into a roadblock.
Below, we list the ten most valuable bookie tips for sportsbook success. If you already know these, consider this a refresher course. If you haven't signed up with a per head organization, let the list guide you in your search.
These per head bookie tips work together
Before getting to the tips, remember one of the most important golden bookie rules:
Pay per head sportsbook software tools should work together.
That means the tips we lay out work in conjunction with each other. A bookie can't decide to follow just one piece of advice, or use just one aspect of their pay per head software, and expect success. To grow your business, you should take all tips listed and run with them.
Partner with the right pay per head company.
It's crucial for all bookies to sign-up with the right pay per head company. It doesn't matter the sportsbook ownership level. Bookies who have owned their businesses for years may benefit from a pay per head partnership change.
As you read through the rest of the tips, keep that in mind. If your current sportsbook software provider has failed in some way, consider signing up with a different pay per head company.

Don't overuse the layoff account
Bookies use the layoff account to cut risk. Overusing the layoff account leaves profit on the table. Sometimes, it's best to allow things to happen organically. The best way to use the layoff account is in conjunction with something like PayPerHead®'s Instant Action Ticker.
The company's Instant Action Ticker alerts bookies when a player makes a bet.
Find active bettors with player reports.
Set up Instant Action Tickers for those players.
Mitigate risk in the layoff account.
PayPerHead.com's player reports, Instant Action Ticker, and layoff account are a triad of profit-making sportsbook software tools.
Use the line mover sparingly
Don't mess with Vegas lines unless there's a good reason. Vegas oddsmakers have much better information than you do. If you must change odds, do so by half-a-point. Also, try to change spread lines only if it's positive for players.
Doing so leads to customer loyalty. All bookies can use more of that!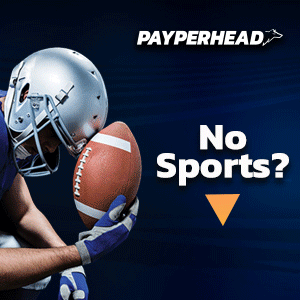 Open the digital casino for all players
Make sure players can wager in the digital casino. Casino betting leads to long-tail profits. Not only that, but casino wagering is perfect for replacing lost revenue. Many players stop betting activity after football season.
Casino wagering can also replace revenue lost during times of crisis. The coronavirus pandemic led to sports league shutdowns. Casino action could have replaced some of that lost revenue.
Add a live dealer casino if possible
Some players want to wager with a live person. Add a live dealer casino for those players.
Promote horse race betting
Your pay per head services provider should offer a digital racebook. Turn the digital racebook on for all your players.
Horse racing happens throughout the year. There is no horse racing season. Like casino betting, horse race wagering can make up for lost sportsbook revenue.
Set-up your sportsbook for live wagering
Make sure to add the best possible live wagering interface. Some companies, like PayPerHead.com, offer two different live wagering options. PayPerHead offers TruLive Wagering and TruLive Wagering+. You want to add an option like TruLive Wagering+.
Live wagering should continue to grow as a revenue stream. Make sure you have the best possible tools to increase that growth.
Promote non-traditional betting options
Expand your players' horizons. Promote non-traditional betting options such as rugby, cricket, darts, bowling, and ping-pong.
Players will always wager on football, basketball, and baseball. Don't promote traditional U.S. sports as much as you encourage action on international games.
When in doubt, ask your pay per head services provider
Direct any questions to your pay per head partner. Your pay per head services provider should be a partner to you. They should have the answer to any question.
The first and last bookie tips are the most important
Bookies who only pay attention to the opening tip and final tip listed will have a leg up on their competition. Signing-up with the right pay per head company leads to success.
PayPerHead.com is the most experienced in the industry. The organization's latest promotion offers free bookie services. Make sure to check them out.