Inspired Entertainment Signs New Jersey Partnership Deals
Inspired Entertainment announced two deals that will bring its gaming content to online casinos and sports betting industries. The New Jersey partnership deals will give Bet365 and 888 Casino access to the gaming supplier's wide range of products and services.
Bet365 will use Inspired Entertainment's Virtual Sports series in its New Jersey operations. The betting software platform will provide at least 4,800 events daily. Bet365 started operating in NJ in 2019 through its partnership with Hard Rock Atlantic City.
Inspired Entertainment has been working with Bet365 for years now. It is confident that the new deal is a win-win situation for both parties. It is an essential development for the New Jersey sports betting industry because it is the first time a sportsbook offered Virtual Sports through within the sports betting environment.
New Jersey Partnership Deals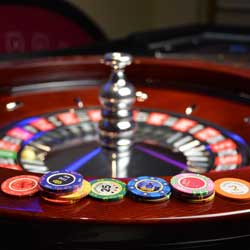 Also, Inspired Entertainment signed a deal with 888 Casino. The former will provide a wide range of virtual and interactive games, lottery selections, online casino, and sports betting solutions to the latter.
Inspired Entertainment told Sportsbook Pay Per Head that working with 888 Casino is part of its goal of developing a strong presence in North America. Also, it is happy to provide casino and slot games to 888 Casino in New Jersey.
888 Casino is looking forward to the partnership. It is excited to be working with an industry leader in various regulated markets. It will give added value to 888 casino customers who get to try out virtual reality and gaming solutions from Inspired Entertainment.
Are you looking for ways on how to be a bookmaker in New Jersey? The only way to do so is to work with licensed casinos in the state. Each property can have up to three brands. At present, all nine casinos in Atlantic City are offering sports betting.