A lot of bookie PPH veterans offer American Football in their sportsbooks. It is, after all, the most popular sports league in the US. And with thousands of games in a season, bookies and sports bettors have a great chance to win on sports betting. The NFL is just on its 10th week, but the season is already heating up. Here are a few tips and predictions on the NFL Week 10.
NFL Week 10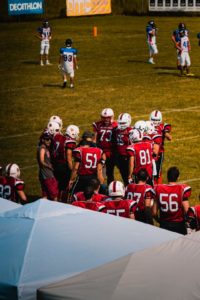 First off, you have the Chiefs going against the Titans with a spread of KC -6. This game will be interesting as the Chief's defense is lacking, which will complement the run-based offense the Titans want to do. But don't disregard the Chiefs just yet, as their offense could bring in a big win for this game.
The Saints are popular with sports betting pay per head bookies now, especially with their 6-win streak. Atlanta, meanwhile is also on a 6-game streak, but for losses. The Spread is for the NO at -14. New Orleans is also on a betting streak, having covered 6 straight games as well. Safe to say that the Saints are a good option here.
Another game that caught our attention will be one played by 22-year-old quarterbacks for both sides. With NYG at -2.5 at the spread, the Giants will go against the Jets. But the Giants do have the talent to grab a small lead to win against the Jets, so it could be a close game, depending on the offense.
Popular Teams
Of course, there are a lot more exciting games, with the Steelers playing against the Rams (spread is LAR 03.5), and the Panthers facing the Packers (spread is GB -5.5). Then the Vikings will also face the Cowboys (spread is DAL -3). All of these games will have multiple wagering options, which you can find in a high-quality sportsbook pay per head.