Judge wants DOJ to Rule on NH Online Sportsbook and Lottery Case
A federal judge wants DOJ to rule on the case filed by the New Hampshire Lottery Commission. In fact, the state filed the lawsuit after the DOJ gave out its new opinion on the Wire Act.
The Justice Department said it needed more time to find out if state lotteries are subject to the Wire Act. Also, the NH Lottery Commission told sportsbook software providers that it was concerned about the legality of online poker and sports betting across states.
Federal Judge Paul Barbadoro gives the DOJ 14 days to think about the reach of the Wire Act. After the given deadline, the judge will give out his ruling on the lawsuit. In addition, the ruling will make gambling news headlines when it comes out.
Judge Wants DOJ Decision on NH Lawsuit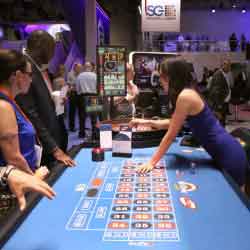 The new legal opinion of the Department of Justice on the Wire Act can threaten the status quo of state lotteries and online gambling. That's the reason why New Hampshire and the company that runs its lottery system challenged the new opinion.
The new DOJ interpretation of the Wire Act can affect multi-state online poker and sports betting agreements. The NH Lottery Commission said that the new opinion creates some uncertainties on whether it should stop operations. When that happens, the state will lose more than $90 million yearly.
Lottery profits go to the state's education programs. Since 1964, net lottery profits have been more than $2 billion. The state filed the lawsuit to protect its public education initiatives. Sportsbook pay per head experts said that school funds will be at risk without online gambling revenues.
The 2011 DOJ opinion on the Wire Act made New Jersey, Delaware, and Nevada legalized online gambling operations. In fact, the three states agreed on multi-state poker player pool. In 2017, Pennsylvania legalized online gambling according to pay per head reviews.