Pay Per Head Industry News: Sportsbet Guilty of Illegal Gambling Ad
Sportsbet is the most popular online bookie in Australia. However, the Liquor and Gaming NSW found Sportsbet guilty of illegal promotions. In fact, the gambling watchdog fined the betting provider for their refer-a-friend ad.
New South Wales prohibits gambling firms from encouraging consumers to sign up to their services via attractive offers. The gambling watchdog launched the probe after Sportsbet posted an ad on its website in July 2018.
The state found Sportsbet guilty and fined $10,000. In addition, it needs to pay more than $7,300 in legal expenses for breaking state gambling regulations. The ad in question featured an image of two males with their thumbs up. Also, the company offered a $100 bonus bet for each friend referral.
Sportsbet Guilty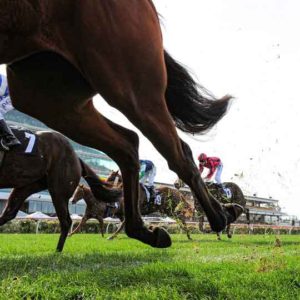 Liquor and Gaming told news outlets that Sportsbet was guilty of posting a gambling ad that persuades others to join in a gambling activity. In addition, the regulator stated its regulations were clear regarding bonus bet offers. It doesn't matter if the ad included a disclaimer.
Sportsbet accepted the decision of the court. In fact, it recognized it failed to meet the required standard of the state. Also, it pointed out that the court saw that the ad in question had been unintentional.
Magistrate Jacqueline Trad said she convicted Sportsbet to protect the community. Also, she noted the parliament increased penalties for illegal gambling ads. Companies found guilty can face fines of up to $55,000 for each offense.
In addition, the state can file a criminal lawsuit against the company directors. The new laws also took down loopholes that allowed gambling operators to avoid prosecution through disclaimers.
Sportsbet is just the most recent gambling operator in New South Wales that faced fines or convictions. In 2018, the state found Neds guilty of five charges of illegal ads. In fact, it had to pay a fine of $18,000. To be a successful pay per head operator, make sure you play by the book to avoid fines and convictions.