Nevada gambling revenue was down in January as casinos collected a total $984.6 million for the month. The report released by the Nevada Gaming Control Board showed a decrease of 3 percent compared to the same period last year. The change was due to blackjack, sportsbook, and baccarat.
On the other hand, Nevada gambling revenue for the fiscal year improved by 1.1 percent. All markets saw revenue increases with the exemption of the Las Vegas Strip. In fact, casinos in the area saw a drop of 0.9 percent.
Nevada regulators monitor the revenue in the Strip. Board senior analyst Michael Lawton told gambling industry news outlets that baccarat held back the revenue in the Strip. On the good side, slot machine earnings are up 4 percent in the fiscal year.
Factors Affecting Nevada Gambling Revenue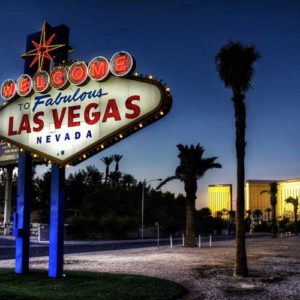 In January, Nevada gambling revenue from baccarat was $95.9 million, which was down 15.1 percent compared to the same period last year. Blackjack earned $90.2 million for casinos, which was down 15.1 percent as well. PPH bookie and other sportsbooks got $14.6 million, which was down 41.7 percent.
Gambling revenues from the Las Vegas Strip were down 4.1 percent at $532.3 million. In addition, downtown Las Vegas earned $52.1 million, which was down 7.8 percent.
According to the Las Vegas Convention and Visitors Authority, 3.4 million people visited Las Vegas in January. It was an increase of 2.1 percent from last year. In fact, convention visitors increased 11.5 percent at 683,000.
The average daily room rate in Las Vegas increased to $160.89, which was an increase of 6.9 percent. Occupancy in the city improved 1.7 percent to 85.5 percent.
It is not just Nevada gambling revenue that is down. Reno casinos are also having a bad month in January. Casinos earned $44.2 million, which was down 1.1 percent year over year. Overall, the state earned more than $89 million in gambling revenues, which is a 30 percent increase year over year.